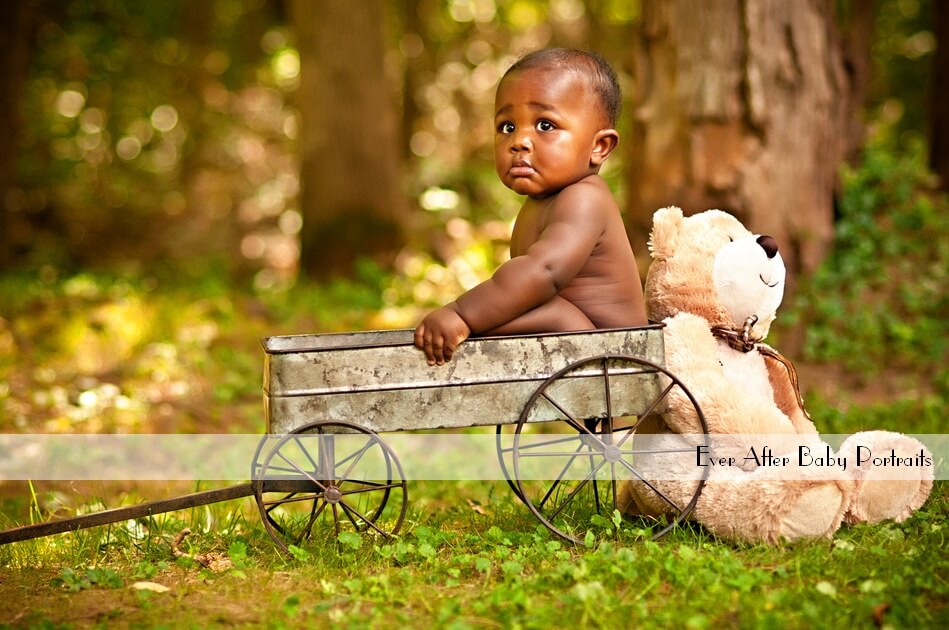 Our 2.5-acre Outdoor Portrait Park, Perfect for Portraits! | Northern VA Baby Photographer
Grab your cute baby, and let's head into nature for some delightful pictures this summer and fall! If you're searching for one of the best baby photographers in the Broadlands, VA, Sterling, VA, or across Northern Virginia, then you have landed in the right place. We work hard to be the best baby photographer for you!
Our experience with baby photography makes us the perfect choice for families throughout the region. Our 2.5-acre Portrait Park offers our clients a unique and idyllic spot for beautiful portraits. We are one of the very few Northern Virginia photographers with their own private portrait park! Most have to rely on public spaces with little to no privacy.
Our late summer and fall appointments tend to fill up as families begin thinking about holiday gifts and cards. If you are interested in taking advantage of Virginia's perfect summer and fall weather for adorable baby pictures, it is best to book early! Call us now so we can schedule your baby into one of our coveted outdoor portrait sessions before our sessions fill up, or it gets too cold outside.
Babies and children love the park because it's such a serene place with lush vegetation, sparkling creek, two ponds, a wooden bridge, and pier. There's also vintage couches beloved by toddlers for crawling on. The park is a perfect place for children's photography!
Here are several reasons why you should consider doing a baby portrait outside instead of in the studio – although we're always happy to do studio portraits as well!
1. Our outdoor park serves as an open-air studio, and it is completely yours during your session.
2. The park instantly relaxes everyone who steps into it, including children.
3. Outdoor baby portraits are uniquely beautiful.
4. Each season bathes the park in colors! In the summer, the verdant greens evoke nature in its most clear sense. In the fall, the vibrant reds, golds, and even browns create a colorful tapestry.
Take advantage of us as one of the best baby photographers here in the Broadlands, VA area. Call us now to secure your coveted slot!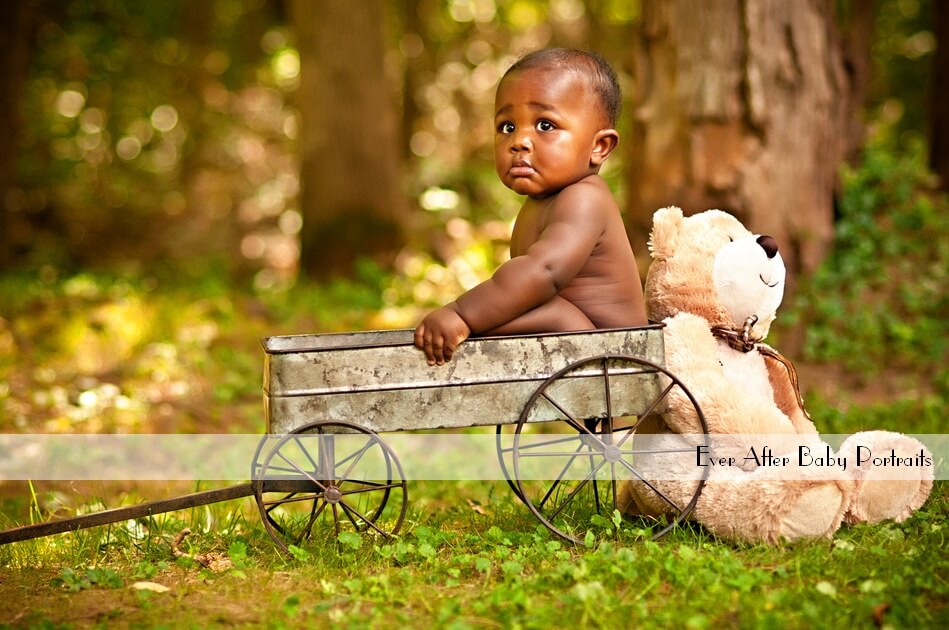 Baby Photography, Best Baby Photographers
Ever After Baby Portraits is comprised of Mindy Belcher and Joriana Belcher Anderson, a mother-daughter baby photography team located in Sterling, VA, near Broadlands, VA in Northern Virginia. We specialize in timeless and emotive fine art family portraits, including newborn and baby portraits. Family means everything and capturing those precious moments to preserve forever will mean family heirlooms for you to share for years to come.
Best,
Mindy & Joriana – Contact Us!
Related Posts: