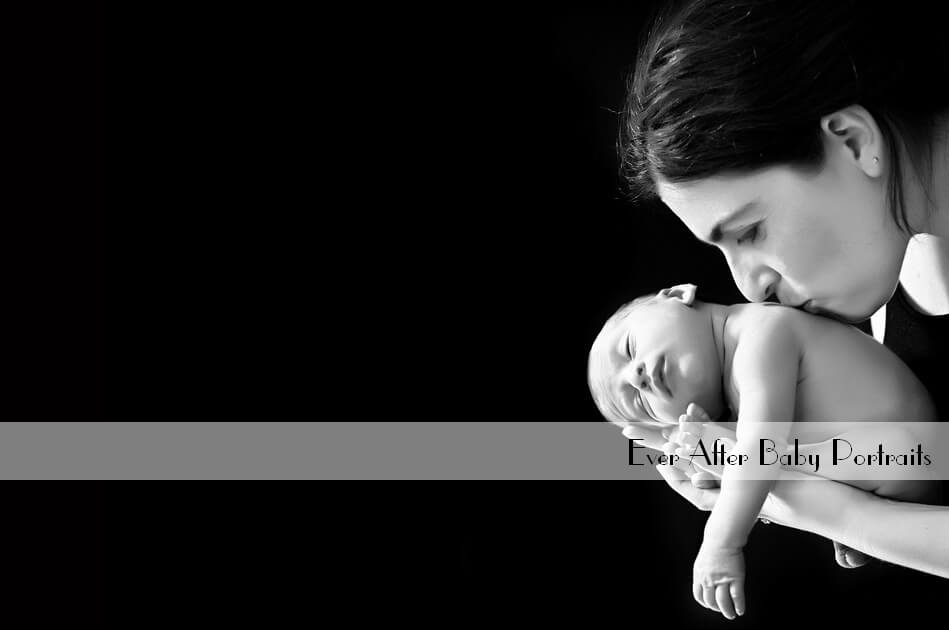 Documenting Your Baby's Life Through Photography | Northern VA Baby Photographer
How do you capture your child's life using photography? As an experienced family and children's photographer, we recommend you set aside time for baby pictures and professional portraits to create a comprehensive visual record of your child. We suggest starting with professional newborn portraits such as the ones we offer through our Bebe Coterie Plan, portraits taken at our Tysons Corner, VA area studios.
Here are some ideas for documenting your child's life in between professional fine art photography:
Milestones:
Document those important milestones in your child's life with baby pictures you shoot, as well and professional archival-quality portraits. Ever After's Bebe Coterie Plan offers a comprehensive package comprised of those significant first-year milestones: newborn portraits, sitting up, and walking. These lovely portraits can be displayed in your home for decades to come either in a grouping (creating a lovely timeline of that first year) or individually. We offer several archival-quality wall art products, as well as albums and a unique portrait box. We also recommend annual professional portraits of your child. You'll also want to supplement those with your own amateur baby photography showing baby's growth. Those spontaneous moments you capture at home combined with our professional portraits will form a treasured record of your child's life.
Month:
For those who value the role of photography in their lives, monthly snapshots, especially that first year, are a must-have. Monthly pictures taken throughout 18-years of a child's life might sound like a lot to tackle, but you'll never regret having too many pictures of your child!
Numbers:
Find interesting ways to represent the number of months or years they are at the time the picture is taken. Signs are a favorite and easy enough idea. You can buy an inexpensive small chalkboard and change the number each month. You can order a professional sign where you can just change the numbers out accordingly. Use toys or other items and add one for each month as they grow. Regularly taken photographs to mark a child's growth display particularly well as a gallery. We recommend using the same background, if at all possible, for visual continuity.
Days:
How often have we seen that first day of pre-school and school pictures?! They provide a well-documented and contextual record of a particular day. Rather than shooting them at your front door, try in front of the school's sign; this way you document each school and phase of life. You could also try at your car door or at the school bus each year. The trick is to pick a symbolic day and stick to it. We shoot home-for-the-holiday portraits each year for families, so why not take a picture of your child each December?
Toys:
You could include your child's favorite toy through the various phases of their development. We usually suggest to parents that they bring a beloved toy to their child's portrait sessions with us. Imagine shooting a portrait every year using the same beloved bear. You'll easily be able to see the child's growth relative to the size of the bear.
Venue:
One clever idea is to re-create pictures taken many years earlier when the now-adults were children. In anticipation, why not pick a spot and begin shooting your child's picture there each year? We saw one news story of a man who took pictures of his children at the same highway sign once a year as they traveled past it. The sign had some special meaning for their family and looking back through almost 20 years of photos in the same spot was particularly poignant for them.
We'd love to help you document your children's lives through our fine art photography including our Bebe Coterie Plan. We do many of our baby pictures at our studios not far from Tysons Corner, VA, but we also shoot at our private outdoor portrait park or a venue of your choice. Please contact our office if you'd like to discuss your child's portraits.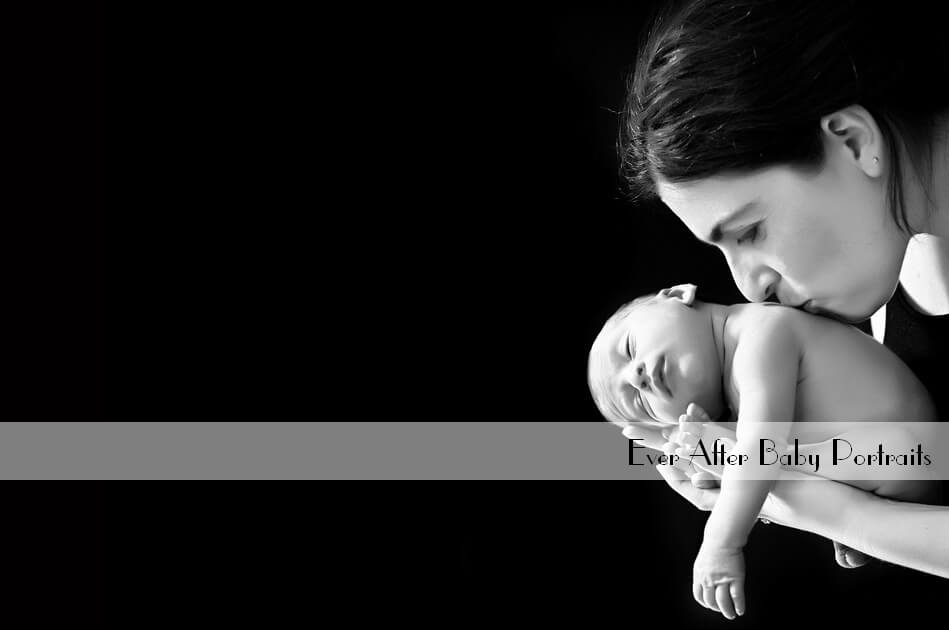 Baby Photography, Baby Photographer, Baby Pictures
Ever After Baby Portraits is comprised of Mindy Belcher and Joriana Belcher Anderson, a mother-daughter baby photography team located near Tysons Corner, VA in Northern Virginia. We specialize in timeless and emotive fine art family portraits, including newborn and baby portraits. Family means everything and capturing those precious moments to preserve forever will mean family heirlooms for you to share for years to come.
Best,
Mindy & Joriana – Contact Us!
Related Posts: