I just don't know how to display my portraits in my home! | Northern VA Newborn Photographer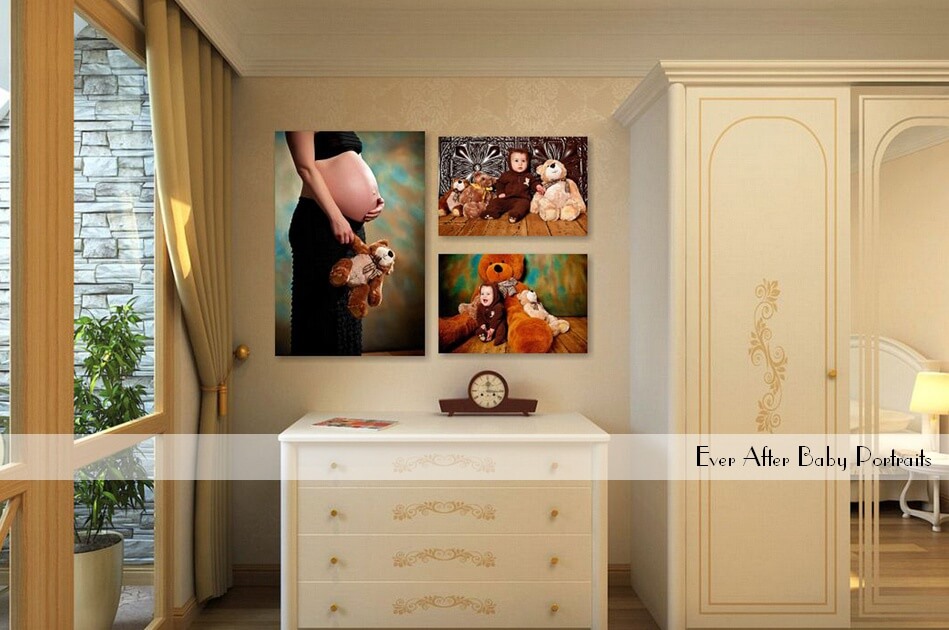 Being a baby photographer here in the Leesburg, VA and Broad Run, VA areas, means we are a happily-busy studio with a broad client base – we love it that way! Most of the families we work with understand the value and importance of documenting their children's lives through professional portraits. We are happy to help them. Our children are only children for so many years living with us, after all.
Sometimes, however, clients are concerned about the design aspect of their portraits. Where should they display their pictures? With maternity photography and even newborn photography, clients often find themselves at a loss as to where to display their pictures. We can help!
We use special interior design software to assist clients with their professional portraits. In a few simple steps, anyone can see what a particular portrait will look like on a wall without actually putting it up.
If you are wondering how this works, here's a brief summary:
• As a client, you receive a "Let's Decorate" ruler from us. You will tape that on a wall in your home.
• Snap a photo with our phone of that wall with the ruler in place.
• Send us, via text or email, those snapshots.
• We then upload your photos into our design software. With that, we can create various custom wall concepts sized specifically for your wall!
You get to see EXACTLY what the finished portrait will look like on your wall! It's as simple as that. The design software takes the guessing out of the selection process. You can order your portrait knowing precisely what it will look like when you hang it up in your home.
As a longstanding baby photographer here in the Leesburg, VA and Broad Run, VA, we love helping you with your portraits and display options. We will work within your design tastes, styles, and preferences. Please contact us if you would like to learn more about our services and products. We can't wait to work with you!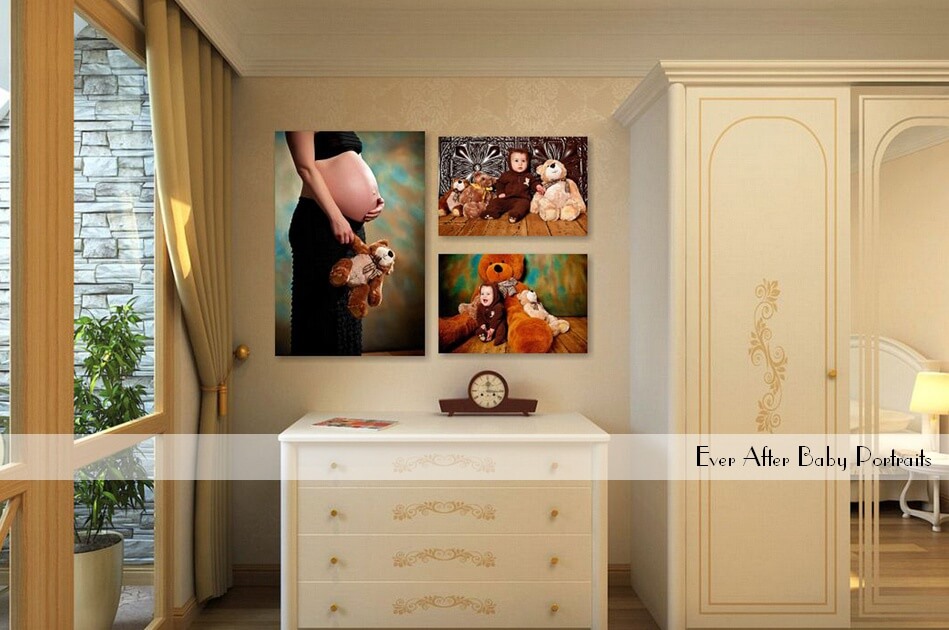 Baby Photography, Baby Photographer
Ever After Baby Portraits is comprised of Mindy Belcher and Joriana Belcher Anderson, a mother-daughter baby photography team located in Sterling, VA in Northern Virginia. We specialize in timeless and emotive fine art family portraits, including newborn and baby portraits. Family means everything and capturing those precious moments to preserve forever will mean family heirlooms for you to share for years to come.
Best,
Mindy & Joriana – Contact Us!
Related Posts:
Comments
comments
Powered by Facebook Comments