A Family Affair! Wedding, Maternity and Newborn! | Northern VA Newborn Photographer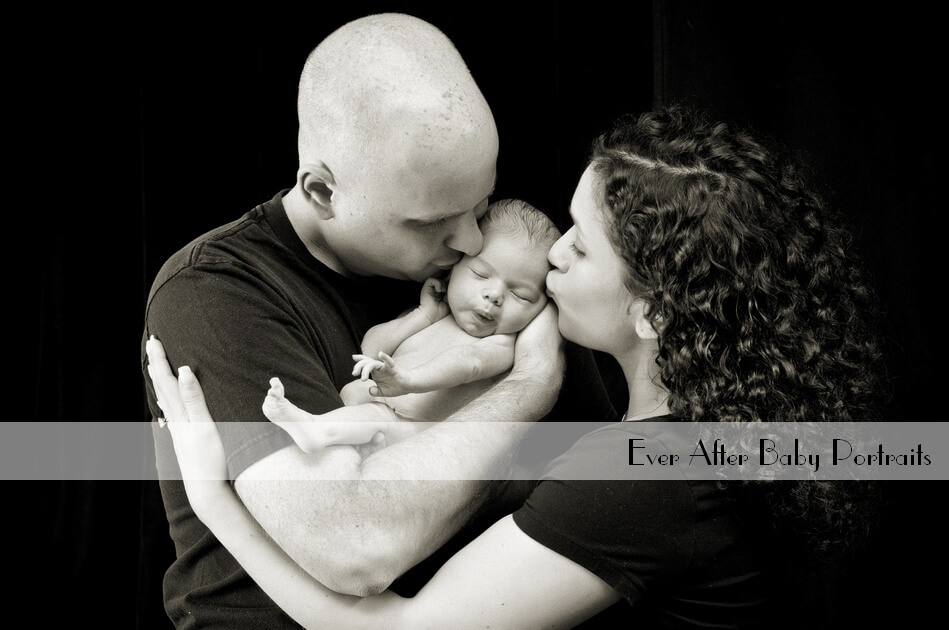 When Rami and Helenka contacted us to share their happy news and ask us to be their maternity and baby photographer, we were thrilled! After all, they had previously chosen us to do their wedding portraits. We were excited to do little Mya's newborn portraits at our photography studio near the Waterford, VA and South Riding, VA area.
Magical number three!
Family means everything to us as a mother and daughter photography team. We loved the opportunity to capture three significant milestones for one family.
Baby Mya's arrival transformed this charming and fun-loving couple into a family of three. As a newborn photographer, it would be our third portrait session for Rami and Helenka following their wedding and maternity portraits. We were excited that they once again chose us! Of course, you could say that we had already sort-of "met" Mya. Having done her beautiful mother's last trimester maternity portraits, we met Mya while she was still in-utero!
Photographing Mya:
This sweet child was a doll for her newborn portraits as you can see by her portraits. She was just days old, still quite sleepy and curled up. She was easy to pose and work with at our warm studio, specially prepared for newborn pictures. No sign of a prima donna in her!
We prefer to take newborn portraits during the first seven days of a baby's life. They are still at their most "newborn" selves, sleepy and curled up, so they're easy to pose and photograph.
As a baby photographer with both indoor and outdoor studios near Waterford, VA and South Riding, VA, we'd love to hear from you for any of your family's milestones. We specialize in family fine art photography. More than that, we specialize in our clients and capturing their memories and moments!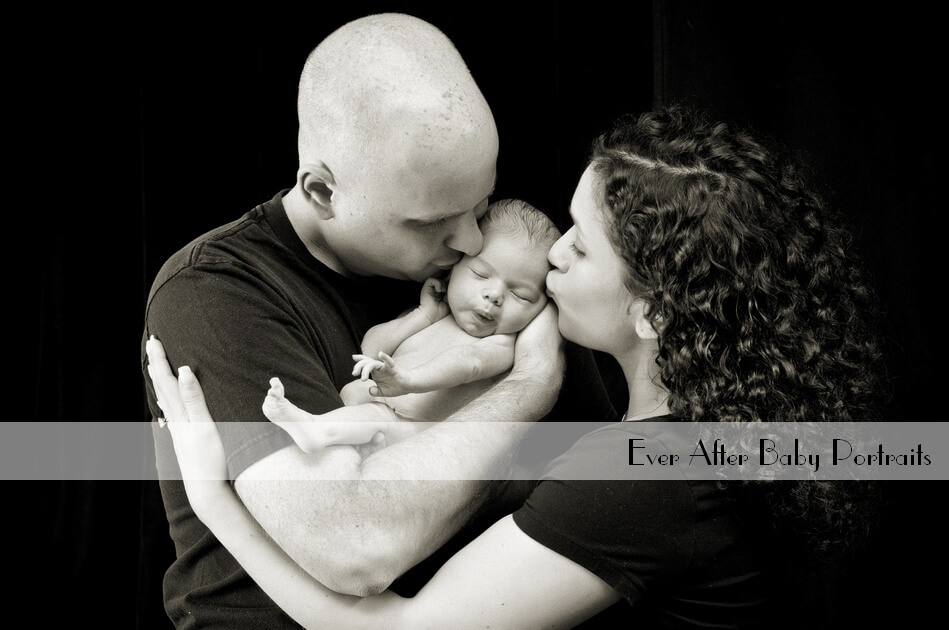 Baby Photography, Baby Photographer
Ever After Baby Portraits is comprised of Mindy Belcher and Joriana Belcher Anderson, a mother-daughter baby photography team near the Waterford, VA and South Riding, VA areas in Northern Virginia. We specialize in timeless and emotive fine art family portraits, including newborn and baby portraits. Family means everything and capturing those precious moments to preserve forever will mean family heirlooms for you to share for years to come.
Best,
Mindy & Joriana – Contact Us!
Related Posts:
Comments
comments
Powered by Facebook Comments