Baby Portrait Session Tips: Yes, you can bring the Teddy Bear! | Northern VA Baby Photography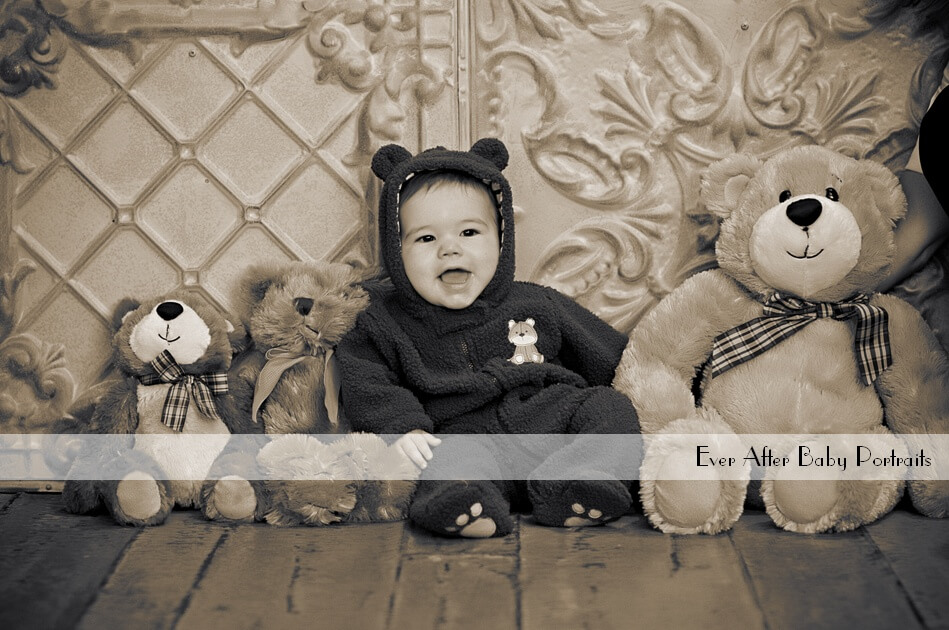 Oh, baby, we love baby photography! As a reputable fine art family photographer in the Cascades, VA and Dulles, VA area, it is one of our specialties. When it comes to a professional photography session with your children, there are a few tips to make things go more smoothly. Let us break it down for you because there are some things you can do, too!
These tips can be handy whether you are doing a professional portrait session with us or taking your own snapshots at home. They are probably most relevant for children three years old and younger, but might work with older kiddies as well.
• Try to schedule your portrait session appointment at a time which works best for your child's schedule and personality. A happy, well-rested child makes for a better portrait, after all!
• Bring more than one outfit! Babies and children spit up, get dirty, or certainly have accidents. Bring at least two to three outfits to be safe.
• A hungry baby will likely be a cranky baby — unless you have one of those perfect children always in a great mood. Congratulations if you do have a perfect child! Just kidding. No one is perfect and babies get cranky; it's what they do. But a well-fed baby is a lot less cranky!
• Tired toddlers can either be cranky or a bit on the hyper side – unless you have that perfect child we mentioned earlier! You know your child best. Try to pick that golden hour of opportunity.
• We're mothers, and we have loads of experience working with babies, toddlers, and children in all kinds of moods. WE CAN HANDLE IT. Leave it to us to work with your children. Remember, we spend a lot of time taking pictures of babies and families!
• Bring a favorite blanket or toy, and bring a few snacks. Bring whatever your child loves. We don't care if it's a teddy bear or doll. It's probably not advisable to bring a live animal like that pet lizard unless we've discussed it first!
• Some of our best portraits have included a beloved toy – frozen in time to be appreciated when your child is an adult. A friend's toddler once refused to pose without her favorite bear, and so Teddy became part of the picture. The picture was precious! It was a good thing Teddy joined her in the photo because less than a year later, Teddy sadly disappeared while on a family vacation. The heartbroken child would find solace talking and looking at her portrait with Teddy displayed in their home. Today, she is a young woman in college and still loves that picture hanging prominently in her family's home!
We hope you will consider us for your precious baby photography in the Northern Virginia area, including Cascades, VA and Dulles, VA. Photography captures a moment in time, and there are no more precious moments in our lives than those we share with our children.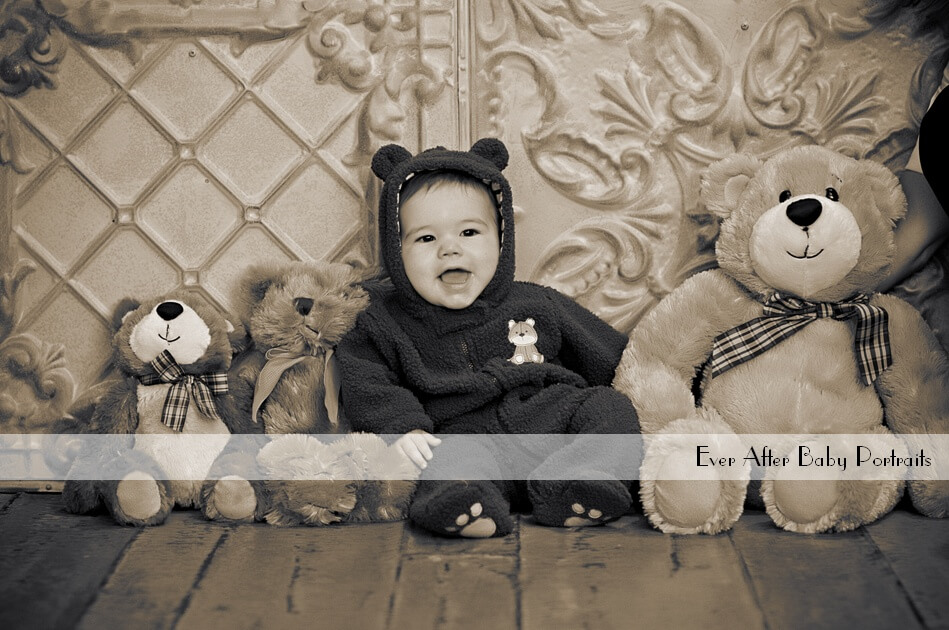 Baby Photography, Baby Photographer
Ever After Baby Portraits is comprised of Mindy Belcher and Joriana Belcher Anderson, a mother-daughter baby photography team located in Northern Virginia, in Dulles, VA, near Cascades, VA. We specialize in timeless and emotive fine art family portraits, including newborn and baby portraits. Family means everything and capturing those precious moments to preserve forever will mean family heirlooms for you to share for years to come.
Best,
Mindy & Joriana – Contact Us!
Related Posts:
Comments
comments
Powered by Facebook Comments