The Perfect Age for Newborn Portraits and Why | Northern VA Baby Photography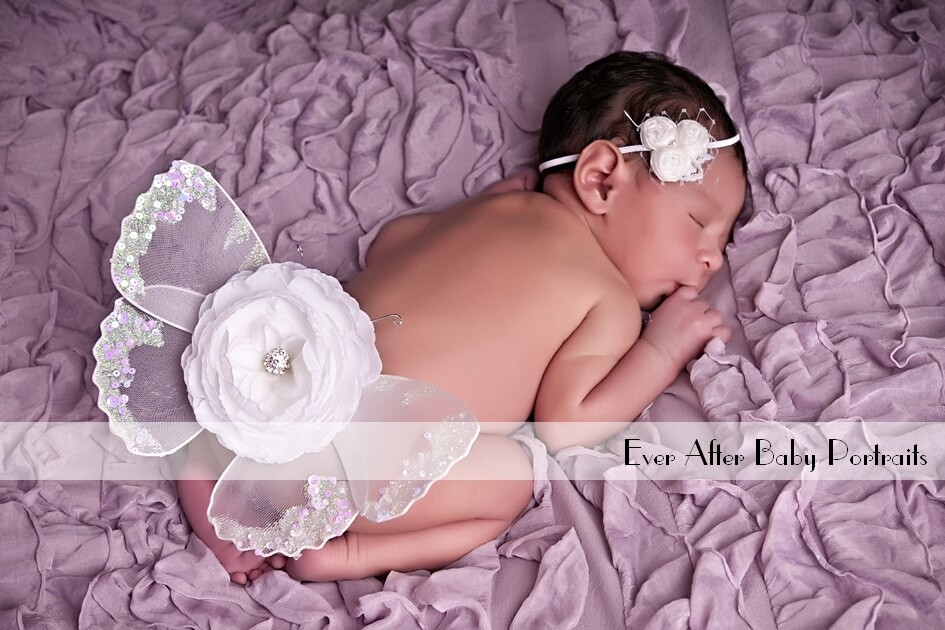 As baby photography specialists in the Great Falls, VA area, we suggest you have newborn portraits taken during the first week (7 days) of a baby's life. During those precious early days, the baby is sleepy as if still in the womb with their tiny toes, fingers, and little bodies still curled up tight. The portraits can capture them in their most delicate, natural and beautiful state. It's an ideal time – and behavior – for photographing them.
When to Schedule
We suggest contacting our studio while you are in the early days of your last trimester so that we can discuss your due date. We keep several slots open to accommodate our newborn portraits because, let's face it, babies come when they want! As an experienced newborn photographer, we know that babies are easiest to pose for pictures during those first 7 days of life, so it's a critical window of opportunity. Contacting us in advance allows both you and our portrait studio to plan for your session.
Newborn Sessions
Whether you choose a newborn portrait session or invest in our Bebe Coterie plan for your child's first year of life, we will provide you with all the guidance and advice you need for an exceptional experience and beautiful portrait outcomes.
We will discuss with you ideas for poses and outfits if you'd like to dress your baby for his or her session, but most newborn portraits look best without anything on them. You can also get more ideas from our Galleries, both Newborn and Bebe Coterie. If you have a family heirloom you'd like included in the portrait, let us know in advance. Most importantly, we like to include the parents in at least several of your newborn's portraits!
If you live in the Great Falls, VA area, and would like to work with a mother and daughter team specializing in family, newborn and baby photography, contact our portrait studio. We can discuss our process and what we can do for your newborn portraits. We are a client-centered portrait studio focused on creating fine art portraiture to last generations.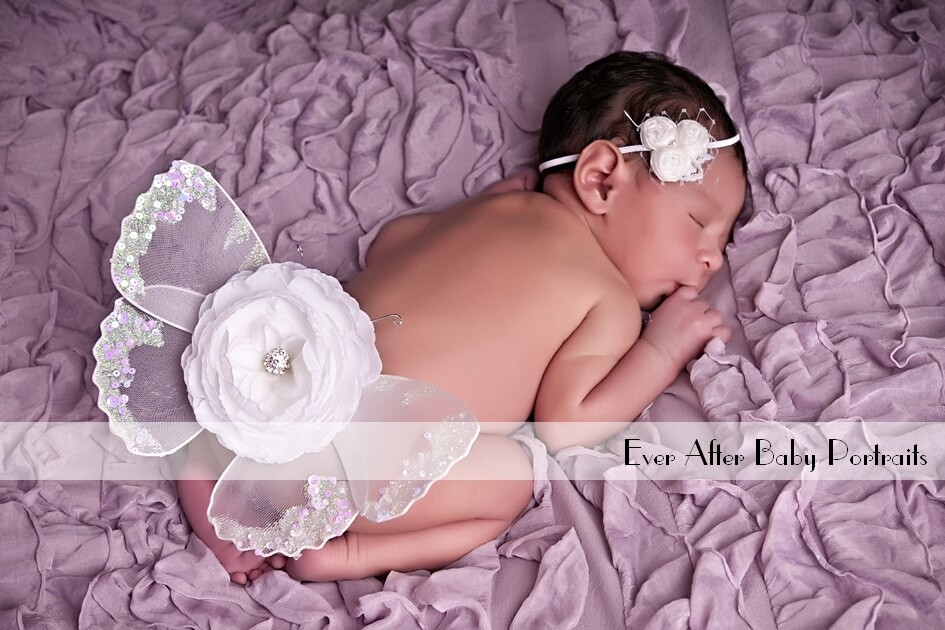 Newborn and Baby Photography, Baby Photographer
Ever After Baby Portraits is comprised of Mindy Belcher and Joriana Belcher Anderson, a mother-daughter baby photography team located near Great Falls, VA in Northern Virginia. We specialize in timeless and emotive fine art family portraits, including newborn and baby portraits. Family means everything and capturing those precious moments to preserve forever will mean family heirlooms for you to share for years to come.
Best,
Mindy & Joriana – Contact Us!
Related Posts:
Comments
comments
Powered by Facebook Comments