Baby Portraits Taken in Nature's Landscape! | Northern VA Baby Photographer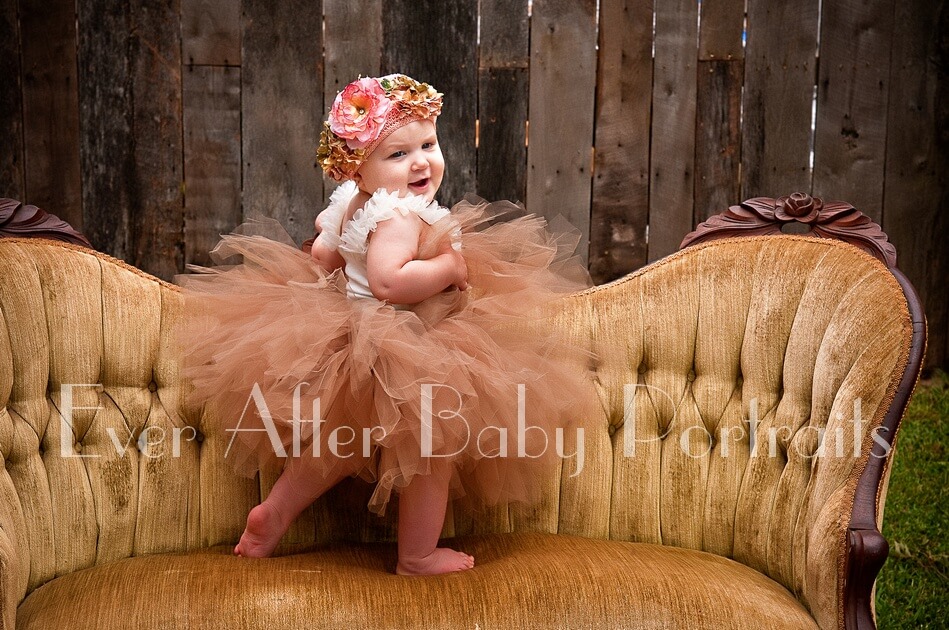 Newborn and baby portraits can be very poignant, very intimate images. As spring ushers in summer's blooms, the natural beauty of the Sterling, VA landscape reminds us of birth and life. Ready to enjoy the outdoors after this long winter, our baby photography can also head outside!
Nature's Studio
Using our beautiful outdoor portrait park as your baby's personal portrait photography studio can result in some very unique and striking images. You can expect the unexpected when we use the changing landscapes created by nature.
Imagine a sweet and tiny baby framed in the background by the fresh greens of leaves and the browns of tree bark. The image reminds us that life is born and exists in many forms.


Enhancing with great props
We don't leave it to nature all the time, though. At times, she needs a little help! We have some great props for added interest to your portrait. Our red vintage truck is a favorite with men and boys. Our antique sofas in several colors add drama to an already rich and lush summer landscape. Our bridge and pier set by an idyllic pond reminds us of a time captured by Norman Rockwell in his iconic paintings. We can use any of these in your baby's portrait.
Imagine your sleeping baby on its tummy laying on one of our classic and elegant sofas. A boy placed on the hood of the vintage, red truck is also darling – heck, we can use it with girls as well! There are many options and we're happy to discuss and compare ideas.
Children ground us. They enrich our lives. They provide a meaning we hadn't known. And, that is why capturing their portraits set amongst nature in the outdoors is so compelling. We've heard people say that when you're closest to nature you're closest to God or a spiritual feeling. What better place to produce a dramatic portrait of new life? – Well, ok, our indoor studio could absolutely produce an equally dramatic portrait! We do it all the time. The outdoors simply provides a different style of drama, a different type of intrigue.
If you are interested in newborn or baby photography – either indoors or outdoors – we'd love to discuss the countless possibilities for an artistic and poignant portrait of your cherished baby. These are special days, weeks and months. Capturing them is important and will stir your emotions for decades to come when you see the final portraits! Our portrait photography studio is in the Sterling, VA area and work with clients across Northern Virginia and the DMV.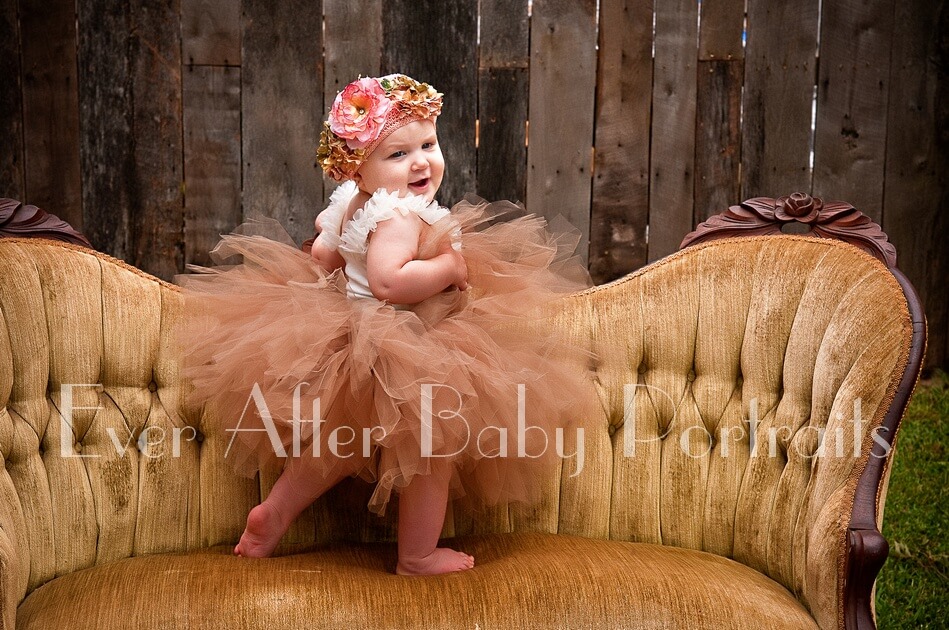 Baby Photography, Baby Photographer
Ever After Baby Portraits is comprised of Mindy Belcher and Joriana Belcher Anderson, a mother-daughter baby photography team located in Sterling, VA.. We specialize in timeless and emotive fine art family portraits, including newborn and baby portraits. Family means everything and capturing those precious moments to preserve forever will mean family heirlooms for you to share for years to come.
Best,
Mindy & Joriana – Contact Us!
Related Posts:
Comments
comments
Powered by Facebook Comments