Zeke, 1 Year Session – Bebe Coterie Plan | Northern VA Baby Photographer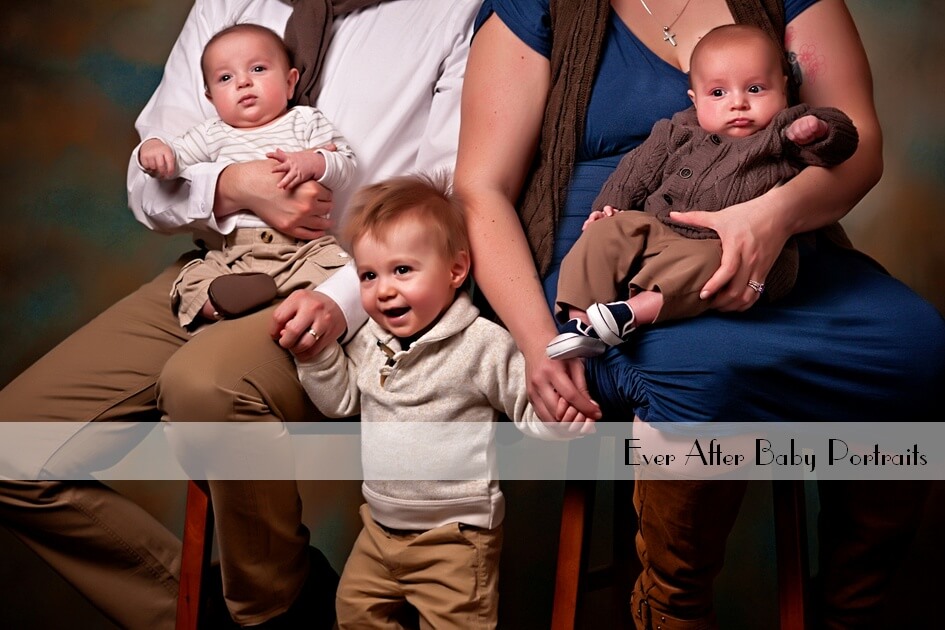 Zeke's baby pictures were a delight to photograph in our South Riding, VA area studio. His loving parents purchased our Bebe Coterie package for Zeke. With this package, we enjoyed watching him grow through his baby portrait sessions during his first year of life.
During Zeke's 1-Year Bebe Coterie portraits, we had the chance to do a multi-generational portrait of his family, including his twin brothers, aunt, uncle, parents and grandparents! As Northern Virginia photographers, it's a joy for us to photograph children throughout their lives and to meet extended family. It provides depth and context to our relationship with the clients, and that enriches our portraits of them. The better we know our clients, the better it is all around. We are committed to our clients and their portrait sessions, treating each with the respect and time they deserve.
Zeke's final Bebe Coterie portrait was after his one year birthday. By this time he was walking – no, he was running! It's fun to see babies as they reach this significant milestone especially when we have done their newborn and six-month portraits. The physical and cognitive changes are pronounced. They are coming into their own as toddlers at age one.
Whether you choose a Bebe Coterie one-year baby plan from us or not, we recommend annual professional pictures of your children. It's a beautiful and poignant timeline of their young lives! We've never heard a client lament doing too many professional portraits. But we have heard parents of adult children express regret in not having more professional pictures of their kids as they were growing up!
Follow these links for more portraits from Zeke's Bebe Coterie portraits, as well as his twin brothers', Michael and Henry, Newborn Session!
Zeke, Newborn
Zeke, 8 Months
Zeke, Bebe Coterie Slideshow
Michael and Henry, Newborns
Michael and Henry, Newborns Slideshow
If you would like to have professional, fine art baby pictures at our studios – both an indoor studio and an outdoor private portrait park – near the South Riding, VA area, contact us to schedule an appointment and to discuss our sessions and products!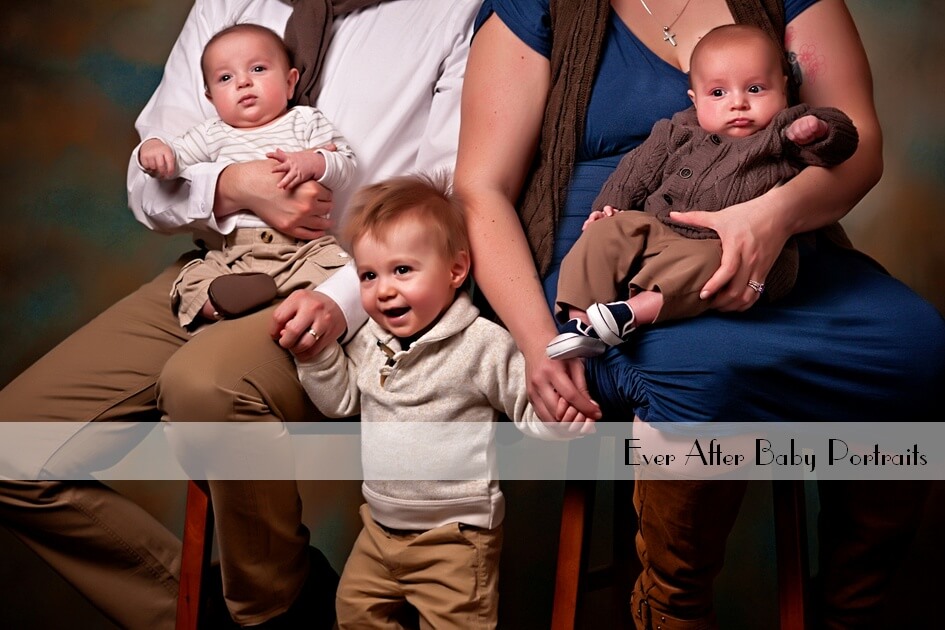 Baby Photography, Baby Photographer, Baby Pictures
Ever After Baby Portraits is comprised of Mindy Belcher and Joriana Belcher Anderson, a mother-daughter baby photography team located near South Riding, VA in Northern Virginia. We specialize in timeless and emotive fine art family portraits, including newborn and baby portraits. Family means everything and capturing those precious moments to preserve forever will mean family heirlooms for you to share for years to come.
Best,
Mindy & Joriana – Contact Us!
Related Posts:
Comments
comments
Powered by Facebook Comments