Be radiant in your Maternity Portraits! | Northern VA Baby Photographer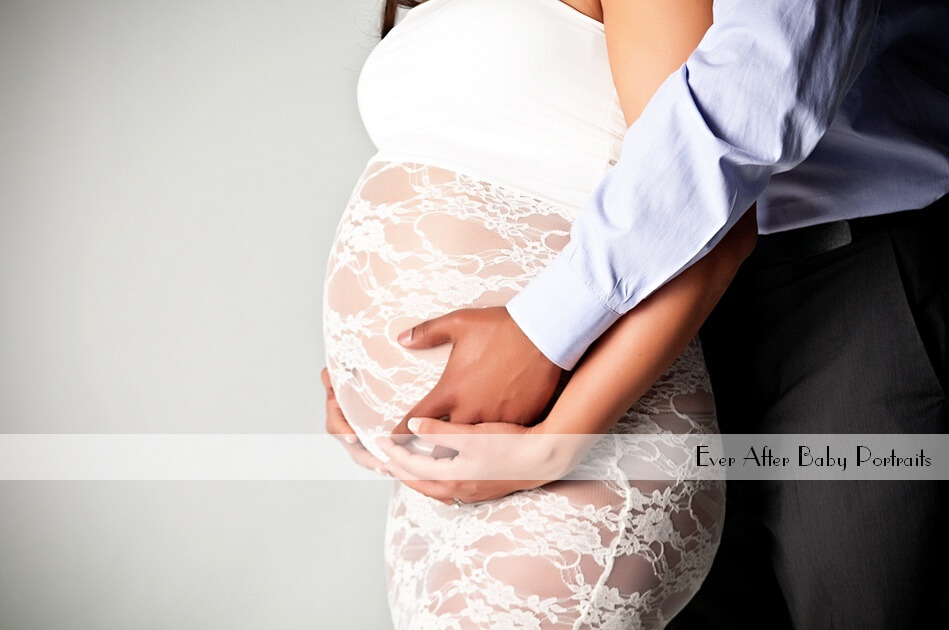 Not many women realize just how beautiful they look during their pregnancy. Working as a maternity photographer in the Ashburn, VA and Lansdowne, VA area, we can tell you that all pregnant women are radiant whether they feel radiant or not! It's a special time in a woman's life as she and her body move along in the journey to motherhood.
Most pregnant women have pictures of babies on their minds. They're not thinking of honoring their 9-months of pregnancy with a maternity portrait. However, ever since Demi Moore pleasantly shocked the world with her nude and heavily pregnant body on the cover of Vanity Fair, we have come to view maternity photography quite differently.
We recommend taking maternity portraits during the 32nd to 36th weeks, when your curves are at their most beautiful. Every woman is different, and we will work with you for your best portrait within your comfort level. We use artistic lighting and the right poses. We guarantee you will be thrilled you chose to document this amazing time in your life. A baby is growing inside of you, and one day they will be able to see in a portrait just how beautiful their mother looked when carrying them into this life.
Details
You can add a Maternity Session to any Newborn Session. Prior to your portrait session, we have a Design Session during which we discuss your Maternity Session and ask you to complete a brief questionnaire to help us customize the session to you. You should always be comfortable with your maternity photographer, so we like to get to know you and what you love.
We customize your Maternity Session to YOU, but below are some of our most popular styles.
Romantic and Timeless
This style offers creative images while remaining romantic and timeless. It's also popular with couples.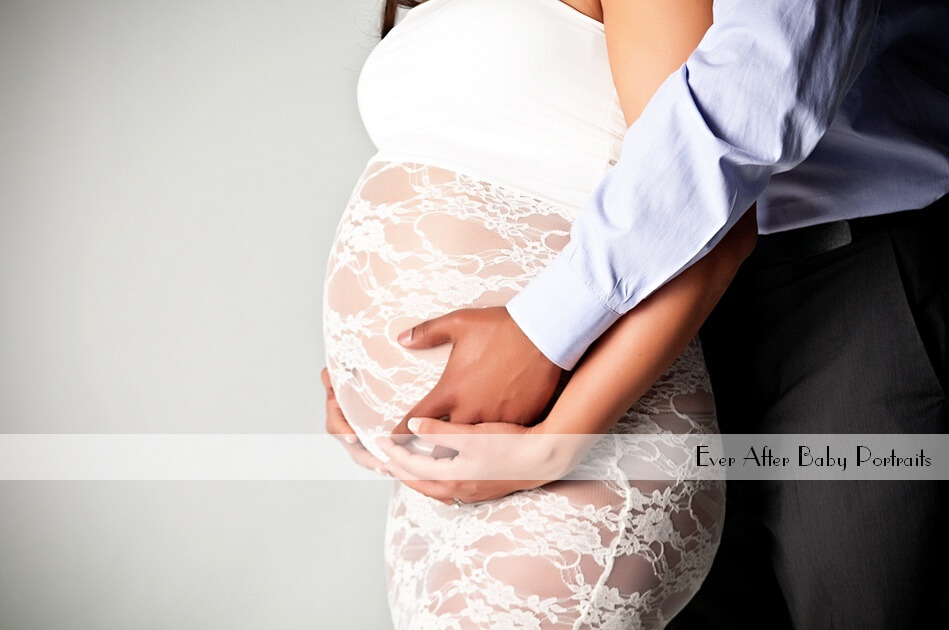 Belly Boudoir
A unique and stylish session! Sexy, yet tasteful. Every mother-to-be has the right to feel sexy!

Modern and Sophisticated
You can be fully clothed or au naturel to reflect your modern lifestyle.

Outside and Natural
The splendor of nature, including its vibrant colors and organic textures, come alive.

We are one of the leading fine art maternity photographers in Northern Virginia, including Ashburn, VA, and Lansdowne, VA. We work with women interested in documenting their pregnancies in an artistic and elegant way, but most especially in a way that they will love!
Baby Photography, Newborn Photographer, Maternity Photographer
Ever After Baby Portraits is comprised of Mindy Belcher and Joriana Belcher Anderson, a mother-daughter baby photography team located in Northern Virginia, near Ashburn and Lansdowne, VA. We specialize in timeless and emotive fine art family portraits, including newborn and baby portraits. Family means everything and capturing those precious moments to preserve forever will mean family heirlooms for you to share for years to come.
Best,
Mindy & Joriana – Contact Us!
Related Posts:
Comments
comments
Powered by Facebook Comments