What's your favorite portrait and why? Mindy's Favorite | Northern VA Maternity Photographer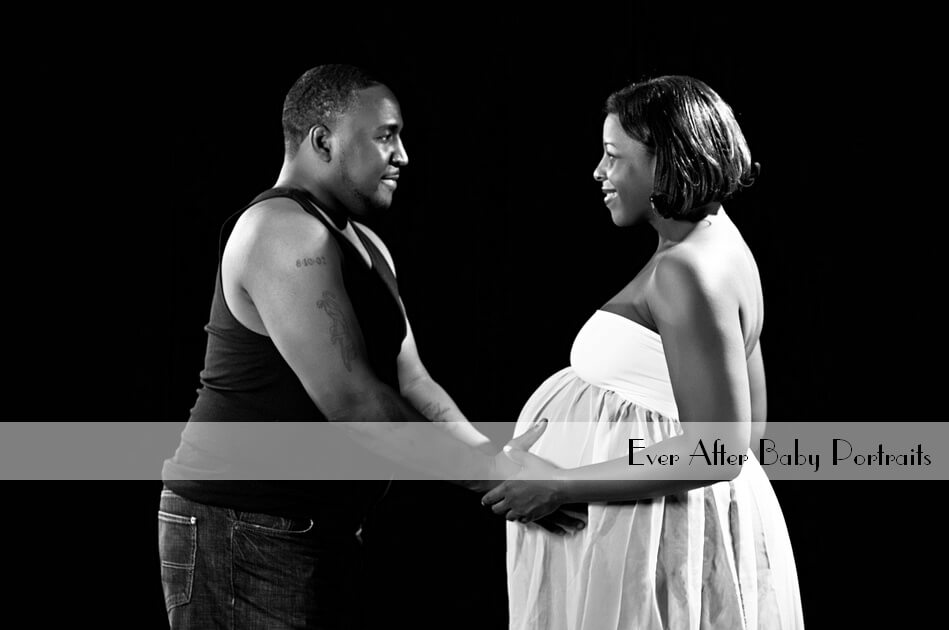 We write our blog for you, our clients, and write about topics we think could be of interest or benefit to you. But, every once in a while, we step away from that and talk about ourselves for a bit. Just like we want to get to know you, we think it's nice for you to get to know us as your photographers! As family and maternity photography experts in the Reston, VA area, we understand that our clients want to know a little bit about us just as we do about them. Building these relationships empower us to be better photographers, able to create poignant portraits.
Every once in a while, someone will ask us what our favorite picture is, so we thought we'd talk about one of Mindy's favorite maternity photography portraits.
Mindy's favorite portrait and why
"One of my favorite portraits is one that we feature prominently on our website of wedding couple Donald and Tarsha. They had an amazing wedding and soon after got pregnant with their first child.
"Why is it one of my favorites? During their maternity portrait session, I was fortunate enough (and quick enough) to capture the candid look on Donald's face at the moment he felt his son kick inside Tarsha's belly! That look is one of love mixed with amazement and then pride at the anticipation of becoming a father. It was a priceless moment captured on camera for this lovely couple to enjoy for many, many years.
"It takes a mixture of skill and opportunity to capture such a treasured moment. Experience has taught me to be ready at all times during a portrait session – but, above all, to be vigilant. You can have all the skills in the world, but if you don't pay active attention to your clients during their session, you could miss something. I could have missed this moment had I not been paying close attention. Fortunately, I was indeed paying attention and caught it!
"Being able to photograph this particular moment for Donald and Tarsha brought me such joy! More than that, however, it offered my clients something that they can enjoy and treasure for a long time." ~Mindy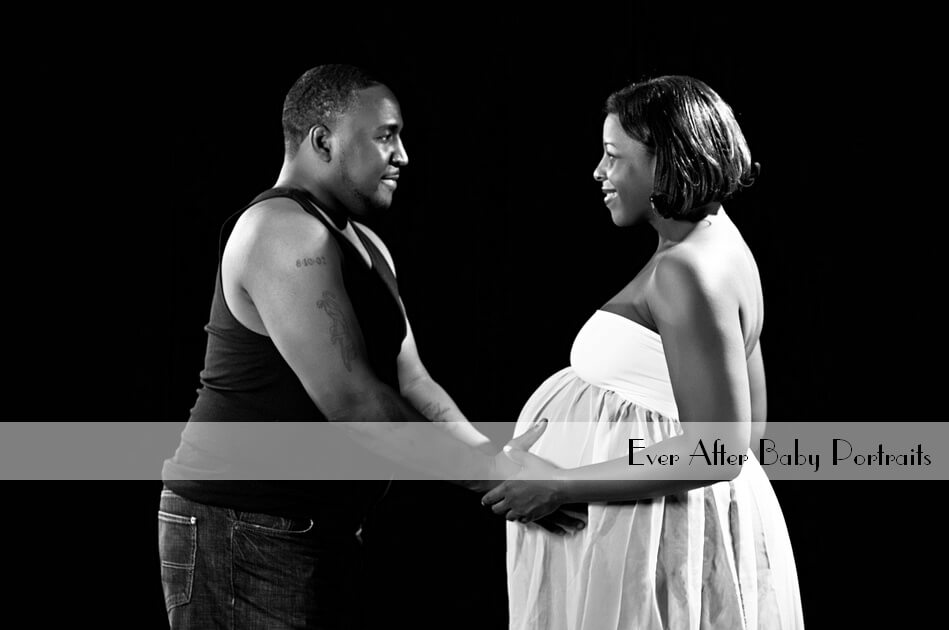 If you would like to work with experts in family and maternity photography in the Reston, VA area, contact our studios to discuss your portraits and schedule a session.
Baby Photography, Baby Photographer, Maternity Photography
Ever After Baby Portraits is comprised of Mindy Belcher and Joriana Belcher Anderson, a mother-daughter baby photography team located near Reston, VA in Northern Virginia. We specialize in timeless and emotive fine art family portraits, including newborn and baby portraits. Family means everything and capturing those precious moments to preserve forever will mean family heirlooms for you to share for years to come.
Best,
Mindy & Joriana – Contact Us!
Related Posts:
Comments
comments
Powered by Facebook Comments