Essential Checklist for Your Hospital Bag | Northern VA Maternity Photographer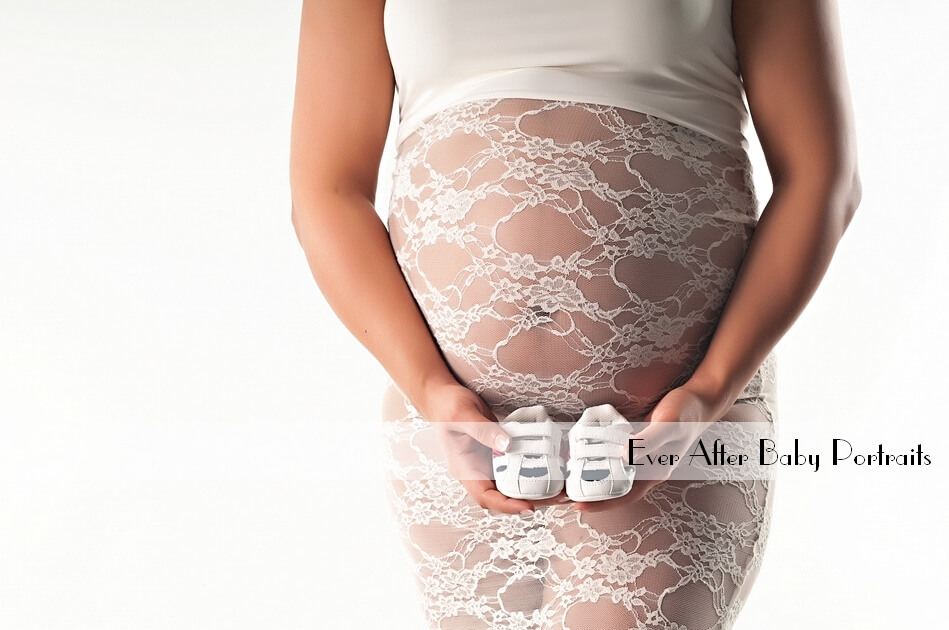 Working in the maternity photography field in the Waterford, VA area, it means we have the pleasure of meeting a lot of women in their final trimester. Recently, we had an interesting chat about what should go in a hospital bag. Today's post stems from Mindy's experience as a mom – as well as our need to be highly organized!
You might say that heading to the hospital to have a baby is like heading off on a life-changing trip! Careful planning and packing will make things so much easier. We know that when it comes to maternity pictures – or any portraits, for that matter – planning is critical! It's no different when you're planning for your delivery and hospital stay.
Here are a few things to keep in mind when you begin to think about packing your hospital bag:
Toiletries:
You'll want to bring toiletries. Plan for the toothpaste, toothbrush, deodorant, body wash or soap, and body lotion. We also suggest you bring along nipple cream, your favorite shampoo, conditioner, hairbrush and hair bands. You might even need a blow-dryer depending on the hospital. Don't forget makeup if you like to wear it!
Shower Slippers:
Flip-flops or shower slippers of some kind are advisable because you will want to shower at some point during your stay.
Socks & Slippers:
Pack a couple of pairs of your favorite warm socks and slippers. Most hospitals tend to be chilly, and your feet could get cold even while in bed. And, slippers are an obvious one – you never want to walk around in a hospital barefoot!
Pajamas & Robe:
A little coverage is a good thing when you're wearing a hospital gown, so bring a robe. A hospital stay is a perfect opportunity to indulge in a new, comfortable robe you'll use even after you've left the hospital. Sometimes changing out of a hospital gown into regular pajamas goes a long way toward making you feel better. If that could be you, plan for comfortable, loose-fitting pajamas.
Bras:
Women know that a good quality, comfortable bra is invaluable. If you're going to be nursing, pack a nursing bra; otherwise, bring a good bra. Don't forget to bring quality nursing pads whether they are disposable or washable.
Underwear:
There will inevitably be some bleeding, so plan to bring underwear to accommodate the largest pads you'll ever see! Buying one size up from your pre-pregnancy regular size is advisable.
Electronics:
A cellphone and phone charger are must-haves. Some women also pack electronic readers or a book.
Maternity Photography
As an experienced maternity photography specialist in the Waterford, VA area, we'd love to work with you! Contact our studio to schedule an appointment or with any questions.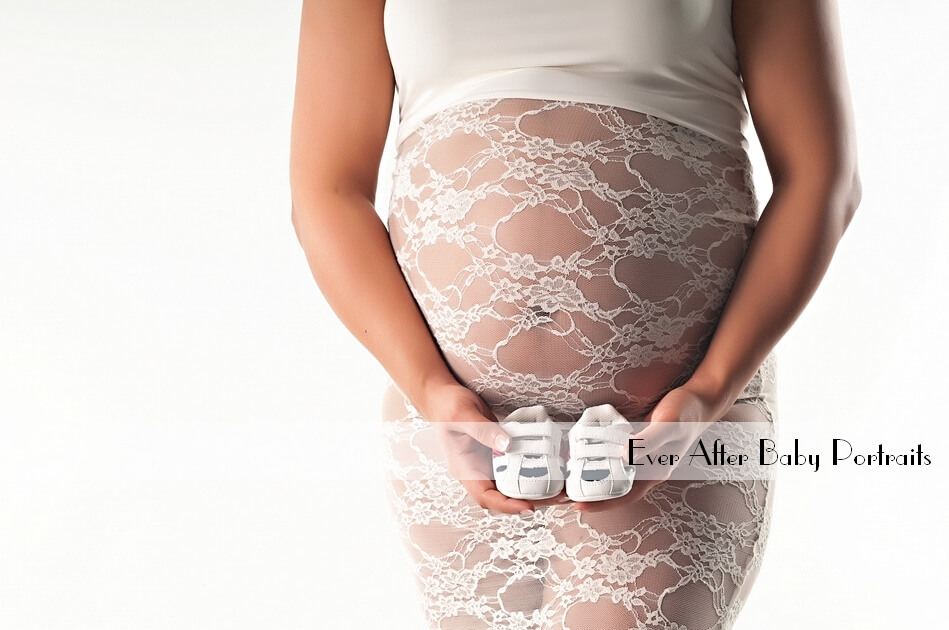 Baby Photography, Baby Photographer, Maternity Photography
Ever After Baby Portraits is comprised of Mindy Belcher and Joriana Belcher Anderson, a mother-daughter baby photography team located near the Waterford, VA area in Northern Virginia. We specialize in timeless and emotive fine art family portraits, including newborn and baby portraits. Family means everything and capturing those precious moments to preserve forever will mean family heirlooms for you to share for years to come.
Best,
Mindy & Joriana – Contact Us!
Related Posts:
Comments
comments
Powered by Facebook Comments