Tips for Your Maternity Portrait Session | Northern VA Baby Photographer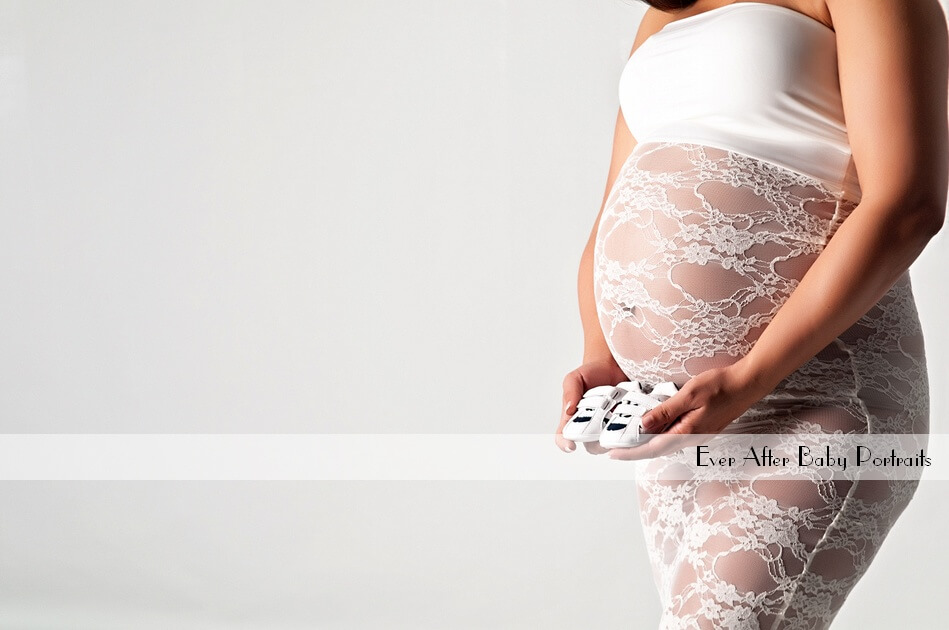 That baby bump is growing, and you're glowing! Maternity pictures might be the last thing on your mind. However, we urge you to consider a portrait – especially if it's your first pregnancy or you know it will be your only one. We have worked for more than a decade with maternity clients in and around the Broad Run, VA area. They all love their maternity portraits more than they ever imagined! We think you will too!
Some women feel great during their pregnancies, while others don't. Either way, there are things you can do to prepare for your session with a portrait photography studio. Together, we can craft an artistically beautiful portrait you will appreciate and enjoy for many years.
We provide all the information you will need to have a delightful experience during your portrait session. However, we wanted to take the time to offer some tips through our blog!
When to do maternity pictures
Usually between a woman's 31st and 36th week of pregnancy is an ideal time. You're not yet feeling too uncomfortable, and it allows you enough time to review and order your portraits.
Your session is your session!
We want you to share any ideas you have with us before your session. We suggest telling us during your initial chat. If you have thoughts on poses, props, clothes, or a location you'd like, share them with us. Let us know. Each client is different, and this session is all about YOU!
Three's good company!
There is no need to come alone. You can bring your husband and your older children if you like. We can even include them in the session! We can do the pictures with your children first so that you can arrange for someone to pick them up following their portraits.
What to do with your maternity portraits
What do you plan on doing with your portraits? We offer a vast array of high-quality products, and we're happy to show them to you. However, it's a good idea to tell us in advance of your session what you plan on doing with your pictures. As a maternity portrait, we have some flexibility. It can make a difference if you plan on displaying the picture in your private spaces (dressing room/master suite) or if you plan on displaying them in the public areas of your home (living room, etc.). Perhaps you want an album or a portrait box.
It is your body! Relax!
The more relaxed you are, the better the portraits will turn out. We want you just to enjoy the session and let us do all the work. An experienced maternity photographer knows how to make sure their client feels comfortable. They will go out of their way to ensure you feel safe and relaxed. We know that our bodies change in many ways during pregnancy, and women aren't always comfortable with those changes. We'll talk about your comfort levels and poses which can ensure you feel comfortable.
Clothing before you arrive
Some maternity clothes will leave marks – such as elastic waistbands. We recommend not wearing any such clothing that day before your session, and that could include things like your bra, socks, tight underwear, etc. Just wear loose clothes.
Strike a pose
We should discuss individual poses and ideas for your maternity pictures. We can discuss what types of poses you are comfortable with, colors, lighting, if you'd like a more conservative look, or a romantic soft look, etc. We want you to love your portrait, so we're happy to work with your vision for it!
More than one outfit
We suggest to clients that they bring more than one outfit to their session. We'll give you some guidance about fabrics and styles. We also provide outfits as well. The best pictures are ones where the belly is visible or at least outlined under the fabric. It is all about that baby bump! If you have any flowing garments or wraps, bring them along! It's good to experiment with several outfits during your session.
Extras and Props!
Bring any props or accessories you like: a piece of heirloom jewelry, earrings you love, baby shoes you've purchased, something from your childhood, etc. Be as creative as you like! If you need ideas, just ask us!
Let us be your photographer in the Broad Run, VA area for your maternity pictures! We have years of experience working with women during their pregnancies to capture their beautiful bodies.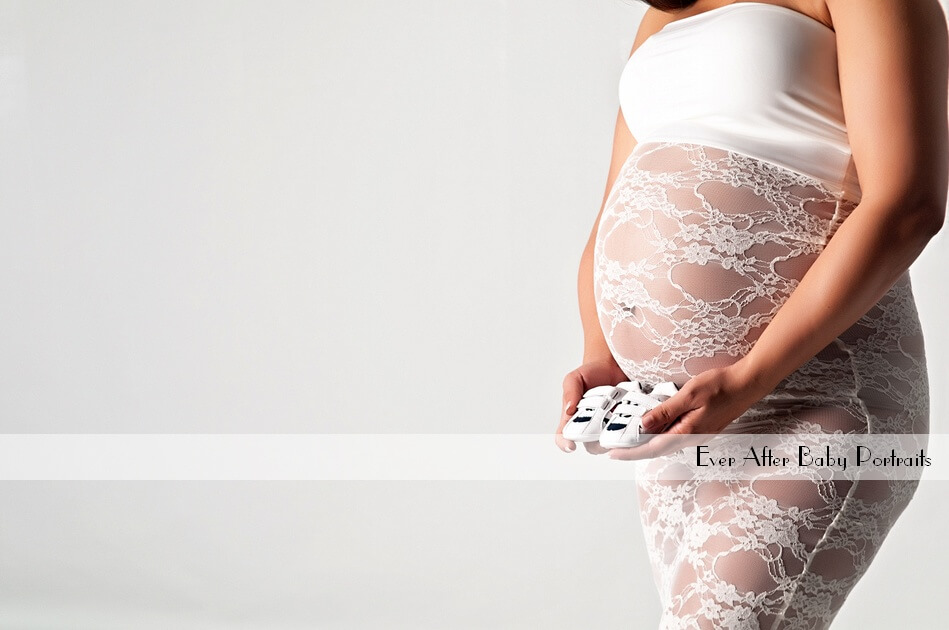 Baby Photography, Baby and Newborn Photographer, Maternity Pictures
Ever After Baby Portraits is comprised of Mindy Belcher and Joriana Belcher Anderson, a mother-daughter baby photography team located in Sterling, VA, near Broad Run, VA. We specialize in timeless and emotive fine art family portraits, including newborn and baby portraits. Family means everything and capturing those precious moments to preserve forever will mean family heirlooms for you to share for years to come.
Best,
Mindy & Joriana – Contact Us!
Related Posts:
Comments
comments
Powered by Facebook Comments