Will photographs boost your family's happiness? | Northern VA Newborn Photographer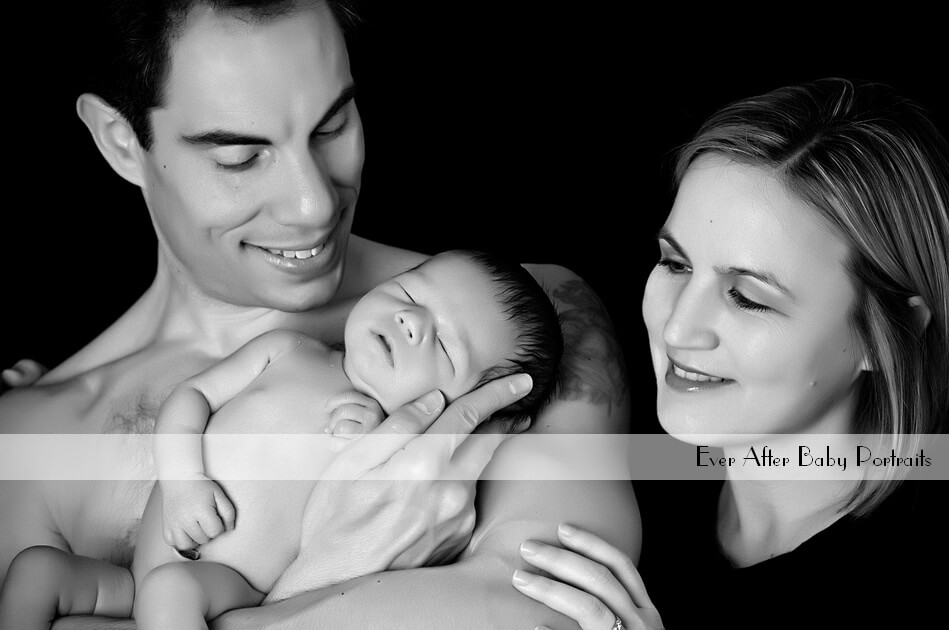 Is there anything that makes you happier than seeing your family happy? We doubt there is anything that you enjoy more than your family's happiness. Now imagine capturing that happiness in a photograph. We do more than imagine it; we do it as an Ashburn Village, VA family and newborn photographer!
We can't bottle happiness but we can capture it in photographs. So when someone asks us if portraits can boost happiness, we like to think the answer is a resounding and indisputable YES!
Here are a few reasons we can say photographs can increase happiness:
• Photographs capture a slice of history. They can instantly transport you back to another day, time, or even era. Think about the last time you looked at a photograph of someone you love. What emotions did the photo evoke? When you look at a baby's portrait, do you instantly smile? How about a wedding picture?
• Photos are a tangible way to depict love for one another. In fact, photos can evoke so much emotion that some therapists use them as part of therapy. Display the portrait of a loved one where you will see it frequently, and each time you walk by you'll smile reflexively.
• Many therapists believe that displaying family photos in your home reinforces your family's bond and can be powerful for children's self-esteem and overall happiness within the family. This is one reason why we recommend displaying family portraits in your children's bedrooms and playrooms!
• One of the more enjoyable moments for us as Northern Virginia photographers is when we reveal to our clients their finished portraits. Clients see their loved ones depicted in their pictures, and they break out in a smile. In those smiles, we see love and pride. For us, it's validating for our work and heartwarming as mother and daughter ourselves!
• Today's technology has made photography more accessible to the general public – think the ubiquitous cell phone shots! How many smiles (and a few groans) have selfies generated?
• A photo diary or timeline can bring satisfaction (you were organized enough to do these portraits. Bravo!) and happiness as you look through the visual timeline you've created with photos!
• Displaying your portraits in your home as wall art brings a high level of happiness when you see them.
• For parents whose children have grown and left the home, portraits can be especially sentimental.
• For new parents, pride radiates each time they see the newborn pictures of their now always-on-the-move toddler!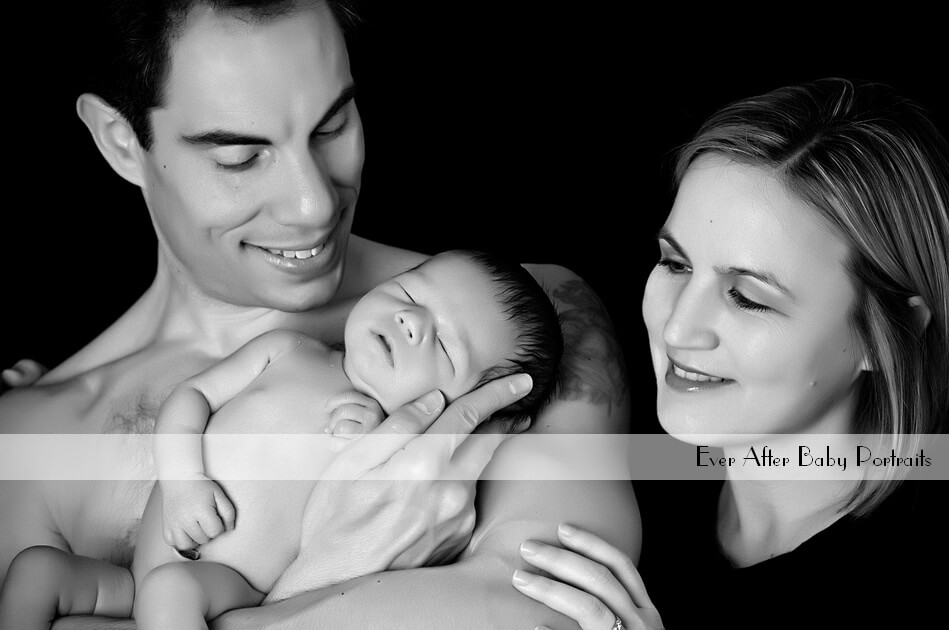 We love working together with our clients to create that perfect family portrait, that piece of heartwarming art. It's all about love, and it's all about capturing that in print to enjoy for many decades to come. Like we said, you can't bottle happiness, but you can certainly capture it in a portrait! We know that each time you see your family displayed in portraits your face will light up.
If you are ready to boost your own happiness through brilliant photography, contact us. We love participating in creating happiness as an Ashburn Village, VA family and newborn photographer!

Baby Photography, Newborn Photographer
Ever After Baby Portraits is Mindy Belcher and Joriana Belcher Anderson, a mother-daughter baby photography team located in Northern Virginia, near Ashburn Village, VA. We specialize in timeless and emotive fine art family portraits, including newborn and baby portraits. Family means everything and capturing those precious moments to preserve forever will mean family heirlooms for you to share for years to come.
Best,
Mindy & Joriana – Contact Us!
Related Posts:
Comments
comments
Powered by Facebook Comments