Turn your House into a Home with Family Wall Art! | Northern VA Newborn Photographer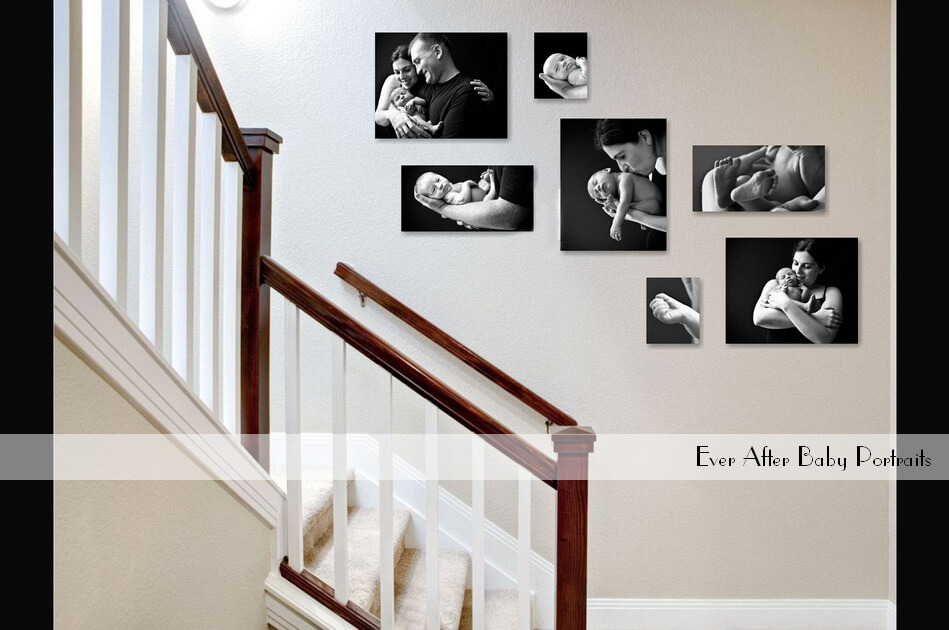 The charming and family-oriented communities of Broadlands, VA and Broad Run Farms, VA are host to many lovely family homes and well-tended yards! Many of our clients live in the area, and we know they take great pride in their families. It recently got us thinking about what makes a house into a home. As a newborn photographer nearby, our experience tells us the answer is simple. Wall art of your family personalizes a house and makes it yours.
We have two examples for you to think about:
1) If you have ever listed a home for sale, you know that there is a universal rule of thumb when staging a house before putting it on the market: Take down all your personal portraits and pictures. Why? Because potential buyers need to walk through your house and be able to imagine it as theirs. Your portraits and pictures make it into your home – not theirs!
2) A model home in a new subdivision is usually perfectly designed by a professional. It's gorgeous, and its details impressive. However, there's also a certain sterile feeling to a model house. There are no personal pictures, no children's drawings, no souvenirs from a recent vacation. It's a model house. It's not a home.
If you need more reasons for ordering wall art of your family, here they are:
• It honors those in the portrait.
• It shows how much you love your family.
• It captures a moment in time or a phase in your lives so that many years later, you can remember and enjoy the portrait and memories.
• As a Northern Virginia newborn photographer, we know that when an infant matures, they will appreciate and enjoy their newborn portrait. They will know you loved them from the moment you saw them.
• Your portraits create a legacy to pass on to your children and their children!
• Professional portraits stand the test of time better than a snapshot or box store print because we print them on museum-quality, archival materials rated for 100+ years.
• There is no better art to display in your home than your beloved family's pictures!
• Studies have shown that displaying your portraits of your children boosts their self-esteem.
As newborn photographers, we can help you turn your Broadlands, VA or Broad Run Farms, VA house into a home with our poignant portrait photography. Contact us to discuss a wall art collection of family portraits for your home!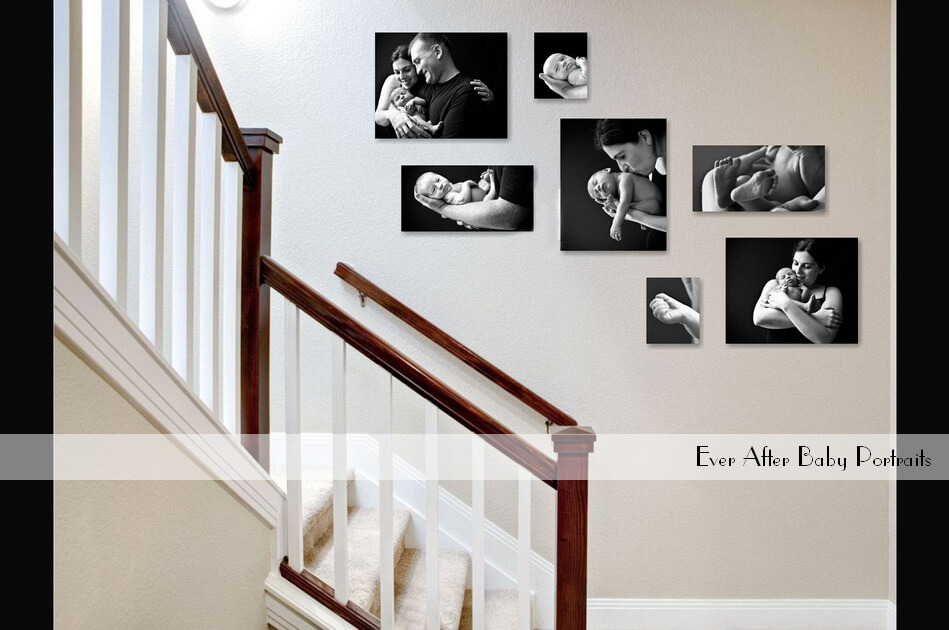 Baby Photography, Baby Photographer, Newborn Photographer
Ever After Baby Portraits is comprised of Mindy Belcher and Joriana Belcher Anderson, a mother-daughter baby photography team located in Northern Virginia, near Broadlands, VA and Broad Run Farms, VA. We specialize in timeless and emotive fine art family portraits, including newborn and baby portraits. Family means everything and capturing those precious moments to preserve forever will mean family heirlooms for you to share for years to come.
Best,
Mindy & Joriana – Contact Us!
Related Posts:
Comments
comments
Powered by Facebook Comments