Include Dad in Newborn Sessions | Northern VA Newborn Photographer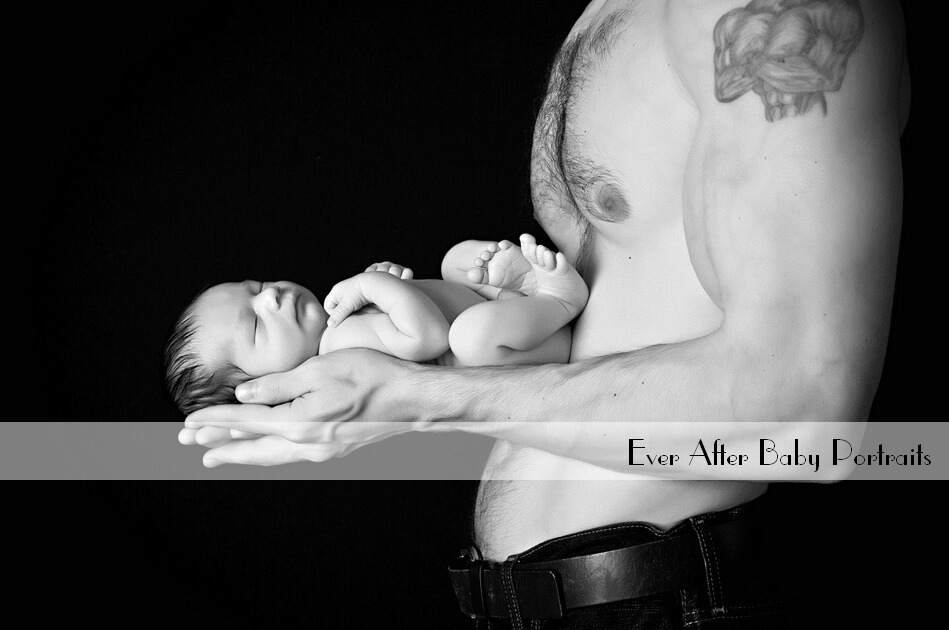 After almost two decades in the Herndon, VA area as a newborn photographer, we know how to anticipate our sessions, plan well in advance, but be prepared to creative possibilities while in action. We often recommend certain ideas before, as well as during a session. When it comes to newborn portrait sessions, for example, we usually suggest both partners participate. Dad should be a part of his new baby's first official portraits!
Having said that dads should participate, it is sometimes a bit tough to convince them! Men seem to show a bit more reluctance to being included. We say, nonsense!
There are plenty of creative, poignant and exciting ways a dad or partner can participate in baby photography. Look at how perfect these fathers look in these portraits we've included below!
Here are some ideas for you to consider.
Dad and Baby
A portrait with any new parent is a great picture because the love practically pours out from the image. Pride is written all over the face of any new parent. Well, Dads are no different! The juxtaposition between a man and this tiny human being doesn't go without notice. It's a beautiful homage to the beginning of life which is why portraits with dads can be as powerful as pictures with a new mom.
Dad, Mom, and Baby
Of course, a portrait of both parents with their newborn is striking. It's an expression of love and the beginning of their family – a celebration of their lives and future together as a family!
Dad and Younger Children
If there are young children in the house (older siblings of the newborn), it can be sweet to do a picture of those children with their dad and the new baby. It's a deliberate choice to not include mom in a few of these shots. Without the mother in the picture, what we see is the powerful bond forming outside of the mother's belly within the family. It's a priceless portrait.
If you would like to schedule newborn portraits with an experienced and trusted newborn photographer in the Herndon, VA area, we encourage you to call us during your final trimester so we can schedule a date based on your due date.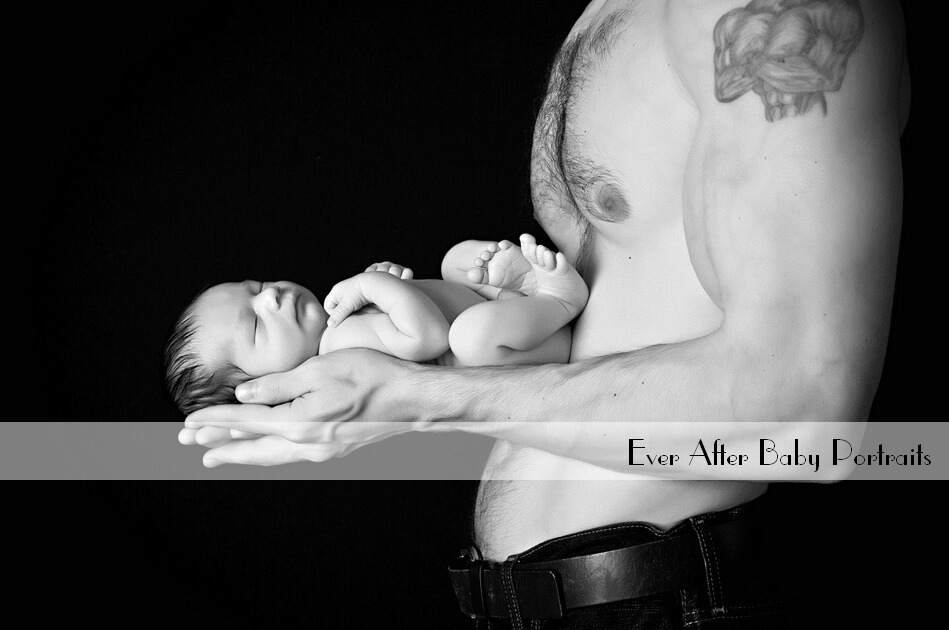 Baby Photography, Newborn Photographer
Ever After Baby Portraits is comprised of Mindy Belcher and Joriana Belcher Anderson, a mother-daughter baby photography team located near Herndon, VA in Northern Virginia. We specialize in timeless and emotive fine art family portraits, including newborn and baby portraits. Family means everything and capturing those precious moments to preserve forever will mean family heirlooms for you to share for years to come.
Best,
Mindy & Joriana – Contact Us!
Related Posts:
Comments
comments
Powered by Facebook Comments