Baby Photography Tips & Tricks: Lighting | Northern VA Newborn Photographer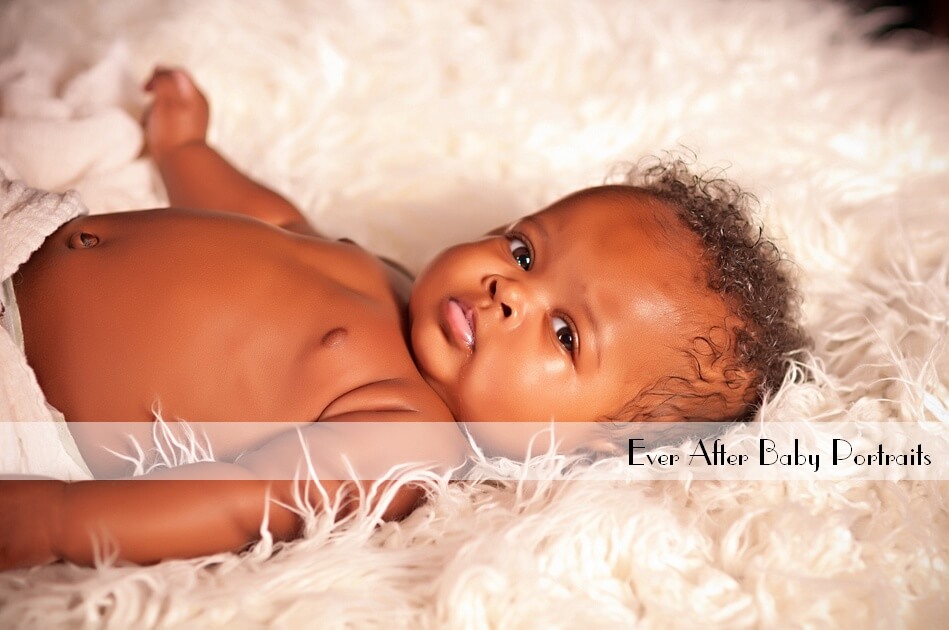 Hiring a professional newborn photographer is an excellent idea but something you can't do on a 24/7 basis! As a Purcellville, VA area photographer, we can offer you several lighting tips to help you take better baby pictures at home. Correct lighting can transform an image from an ordinary snapshot into a frameable picture.
Outdoor Lighting:
When possible, let Mother Nature work in your favor for pictures of babies. Shoot the photos in your yard or a local park. The best times for natural lighting are very early in the morning (just after sunrise) or just before sunset.
Avoid the middle of the day sun! No one likes a squinting baby, and the harsh glare of the midday sun can wash out an otherwise great picture. However, if you must shoot during the middle of the day, do your pictures in the shade and use the flash if necessary. Remember that any light which shines behind your subject will leave the subject's face in the dark. That's where your flash can balance out the light. You will need to set your flash on manual to shoot despite the bright light.
Indoor Lighting:
If you're shooting indoors, then you will likely have to do some test shots while looking for the best natural light. Try not to use a flash which can leave dark shadows – not to mention that babies don't like sudden bright lights. If at all possible, shoot near (but not directly in front of) a window or open doorway where natural light casts inside.
If needed, move a lamp (halogen works great for this!) near and in front of the baby to cast a soft glow. Keep a few feet between the light and the baby. The effect you're looking for is a soft light, not a harsh glare which will wash out the baby in the image. Watch for shadows created by the lamp! Sometimes angling the light source can help avoid unsightly shadows.
If you feel that one light isn't enough, we recommend adding a second light source. Position one on each side with one being closer than the other which helps "highlight" the baby.
Lighting can be very tricky. We recommend practice, practice, and more practice! With digital photography, you can instantly see the results and make adjustments.
We love to share these tips with you and we hope they're helpful! As a Purcellville, VA newborn photographer, we are always happy to professionally photograph your baby. Contact us for an appointment!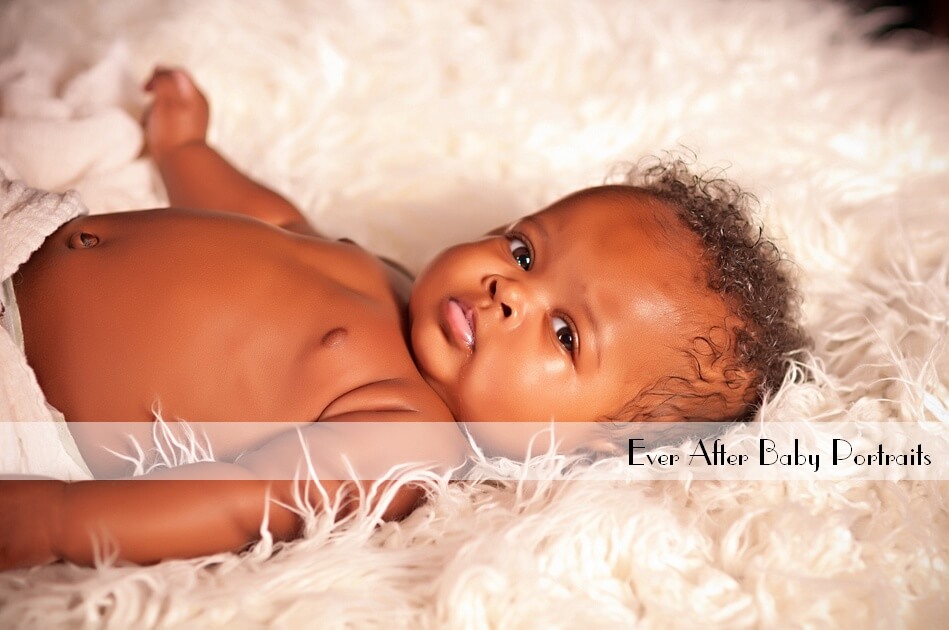 Baby Photography, Baby Photographer, Newborn Photographer
Ever After Baby Portraits is comprised of Mindy Belcher and Joriana Belcher Anderson, a mother-daughter baby photography team located near Purcellville, VA in Northern Virginia. We specialize in timeless and emotive fine art family portraits, including newborn and baby portraits. Family means everything and capturing those precious moments to preserve forever will mean family heirlooms for you to share for years to come.
Best,
Mindy & Joriana – Contact Us!
Related Posts:
Comments
comments
Powered by Facebook Comments