Why you need an experienced photographer for Newborn Portraits | Northern VA Baby Photographer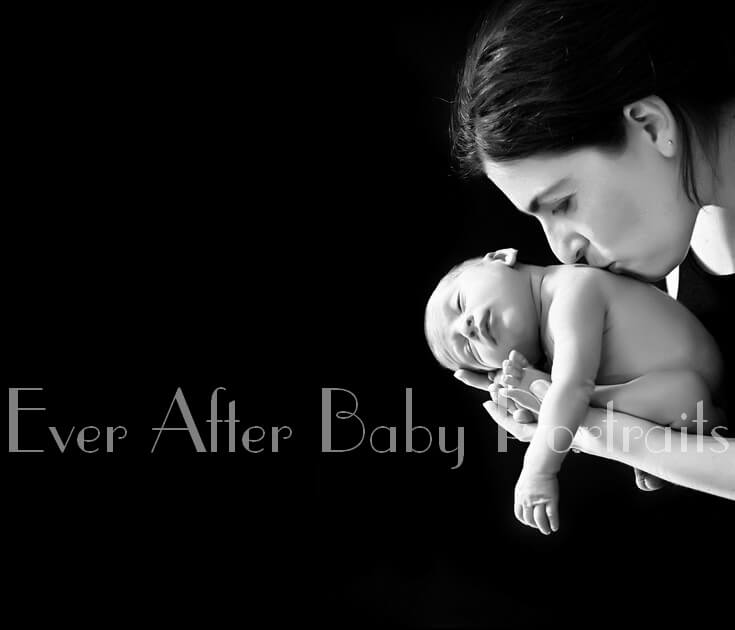 Anyone can take a picture. But only a trained and skilled professional can do a beautiful, fine art portrait. And, that is an important distinction in a world where everyone has a camera. It is possible to demonstrate creativity and snap some great pictures on your smart phone. However, when it comes to certain types of photography, such as children's and newborn photography, there is no substitution for a skilled professional. Ever After Baby Portraits in Sterling, VA knows how to take these portraits so that your baby or child is safe, comfortable, and, hopefully, enjoys themselves. There is nothing more precious in our lives than our children!
When you're looking for a photographer to capture priceless portraits of your newborn, it is important to find the right portrait and child photographer. They need to be a professional who knows how to capture the beauty and grace of a newborn baby.
Ever After Baby Portraits, a family and child photographer in Northern Virginia, has all of the experience and know-how to bring out the very best in your family portraits.
Why Is Experience and Skill So Important for a Newborn Photographer?
A photograph is a piece of art which should reflect the love you have for the new baby in your lives. While photography techniques like lighting, position, and image quality can deeply affect the outcome of a portrait, the photographer needs to know how to capture the sentimental ambiance of your newborn portraits.
Newborn photography can only be shot during a very small window of opportunity. The newborn photographer will not likely have another chance to recreate or craft that session. You should not trust just anyone with a camera to deliver you the quality results you're looking for.
It is important that you select a newborn portrait photographer who has the professional and artistic command to weave together those aspects of portrait photography which create a lasting and timeless image of your baby during its first days in the world.
The newborn photographer you select should also ensure that at all times your baby is comfortable and completely safe. There should be no possibility of unstable equipment being used with or around your baby. They should be stabilized on whatever surface they are placed. There should be no risk of anything toppling over onto your baby.
We don't offer these warnings to make you second guess the idea of newborn portraiture. Not at all! Newborn portraits are some of the most heartwarming and endearing photos your child will ever take. However, this is why selecting a well-trained and highly-skilled newborn photographer is extremely important.
What Can Ever After Baby Portraits Do for You?
The excellent and professional photographers at Ever After know that, when doing portrait photography, capturing love and emotion is truly what it's all about. This mother-daughter baby and newborn photography team has all of the skill and understanding to give you the gift of images that will not only last a lifetime, but will bring you back to the very moment they were taken and allow you to re-live the heartfelt sentiment of your baby's first days time and time again.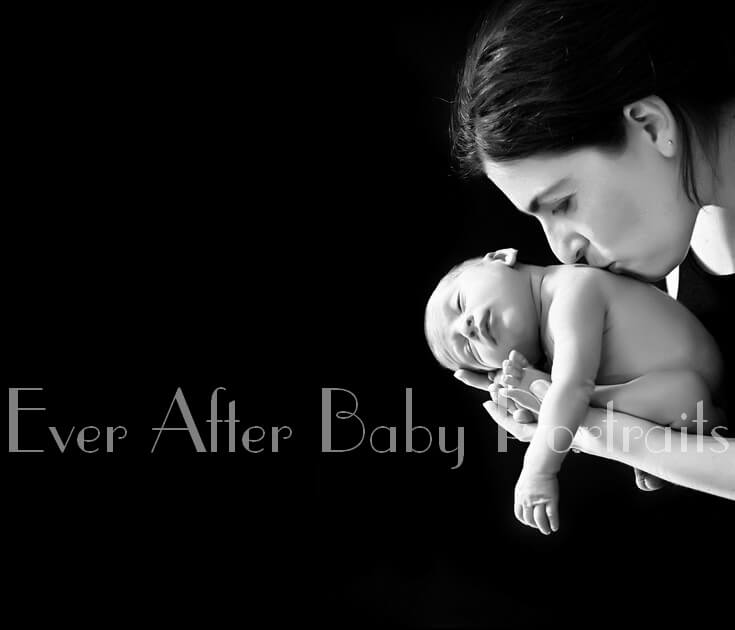 Newborn Photography, Baby and Child Photographer
Ever After Baby Portraits is Mindy Belcher and Joriana Belcher Anderson, a mother-daughter baby and newborn photography team located in Northern Virginia, in Sterling, VA. We specialize in timeless and emotive fine art family portraits, including newborn and baby portraits. Family means everything and capturing those precious moments to preserve forever will mean family heirlooms for you to share for years to come.
Best,
Mindy & Joriana – Contact Us!
Related Posts:
Comments
comments
Powered by Facebook Comments