Plan way ahead for your newborn's portrait session! | Northern VA Newborn Photographer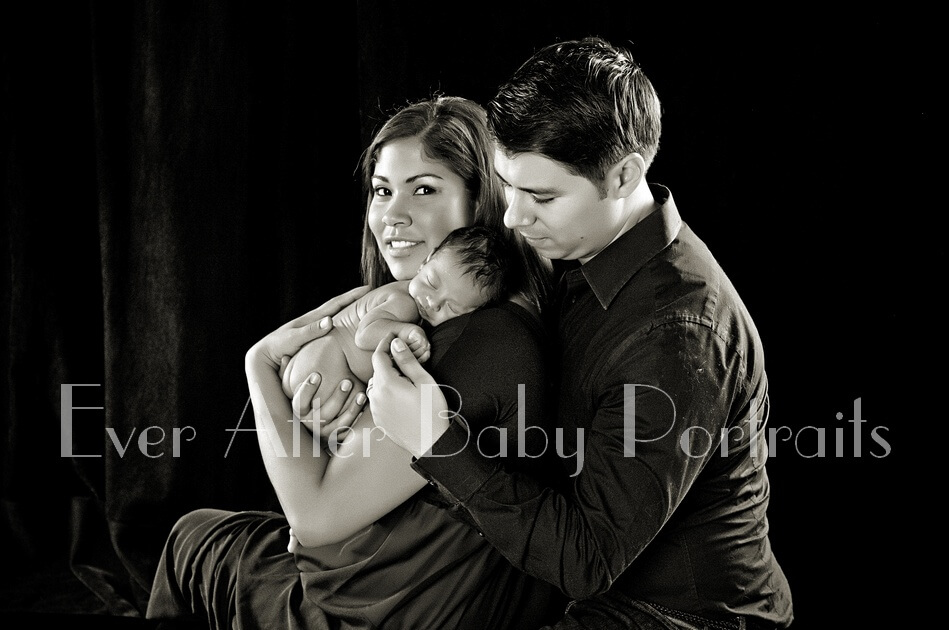 While our clients will receive loads more information before their newborn portrait session, we thought we'd share some information to think about as you consider newborn photography. As Northern Virginia photographers doing baby and newborn photography, we work with clients throughout Virginia, but especially in the Dulles, VA and Sterling, VA areas near our studios.
We always tell our clients that it's important to start thinking about newborn portraits way before you plan on doing them. Start thinking about them way before your due date! Once the baby arrives, it will be tough to get everything planned at the last minute. Planning ahead will help to avoid stress and ensure you get the type of portrait you want and dream of!
• Remember, your little bundle might decide to come a couple of days or weeks early! Be ready at least a month before your due date. What that means is to pick out your photographer (we do vote for us, of course) and talk to them about what you want out of a portrait session.
• Think about who you'd like in your newborn's portrait – just the new parents? Grandparents? Godparents? Siblings? (It might be a good idea to include siblings in at least one photo.)
• Pick out several outfits for the baby even if you'd like some baby shots "au naturelle."
• Are there any accessories you'd like in the portrait? An antique rattle which once belonged to you or a grandparent? A special blanket or toy? The birth announcement?
• If you are planning on being in the portrait, what would you like to wear? Outfit colors might differ between black and white portraits and color, so it's important to plan on more than one outfit. Seek advice from your photographer.
• Select the outfits for others in the newborn photo and think about how you want hair and makeup to look. We can recommend a professional hair and makeup person if you'd like one.
• Bring changes of clothing for everyone in case of any baby "accidents" on someone! Babies can't control themselves, after all, and we're used to that.
• If you're bringing an older sibling, think of how long they'll have to wait around. Bring snacks, toys or books. You might want them to be picked up by a family member so they don't have to be bored waiting around.
Those first few days after your precious child arrives are a whirlwind and exhausting. Planning ahead for your newborn's portraits will make life so much easier. If you are pregnant and thinking of newborn photography in the Northern VA area, we are happy to speak with you, address all of your questions, provide you with a lot more details regarding our newborn and baby photography, and then await your baby to make their entrance into the world!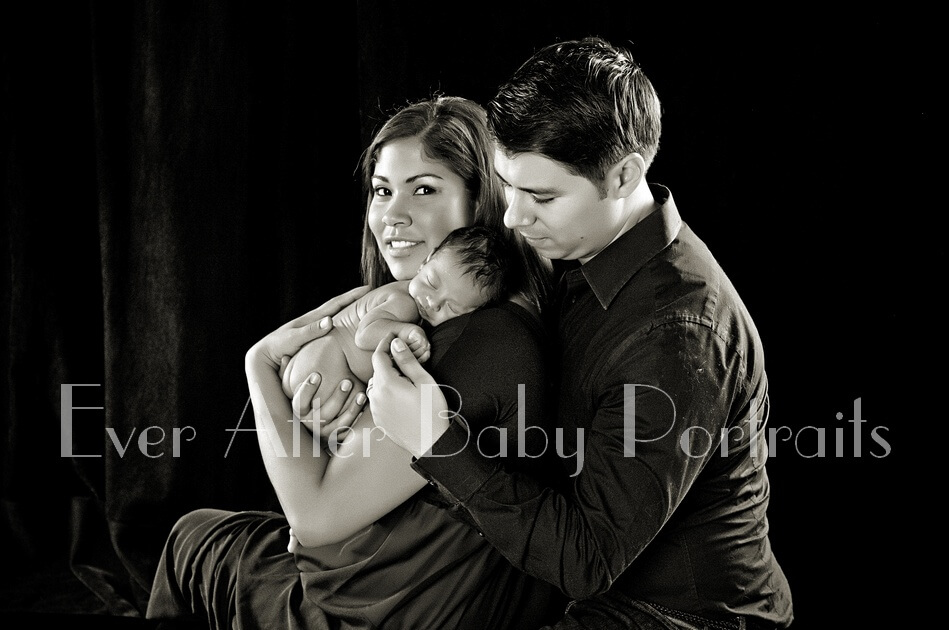 Newborn Photography, Baby Photographer
Ever After Baby Portraits is Mindy and Joriana, a mother-daughter baby and newborn photography team in Sterling, VA, in Northern Virginia. We specialize in timeless and emotive fine art portraits, including newborn and baby portraits. Family means everything and capturing those precious moments to preserve forever will mean family heirlooms for you to share for years to come.
Best,
Mindy & Joriana – Contact Us!
Related Posts:
Comments
comments
Powered by Facebook Comments