Indoor Studio Portraits | Northern VA Newborn Photographers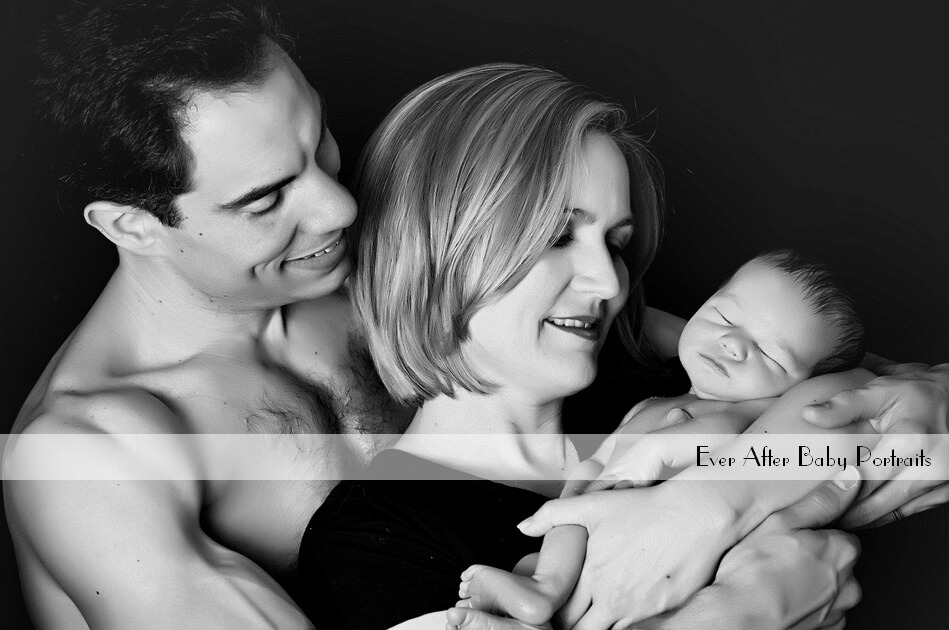 Late spring, summer, and fall are favorites for outdoor portraits. The verdant gardens in summer and autumn's cooling temperatures and vibrant colors beckon us all outdoors. But it wouldn't be prudent as a Northern Virginia newborn photographer not to also offer a fully-equipped indoor studio here in the Broad Run, VA area! Our indoor studio allows us the opportunity to do a very different style of photography. It also gives us the ability to control lights and temperature in ways we cannot do outdoors.
Regardless of the season, our indoor studio is available for use by our clients. The decision to go outside or stay indoors for your portrait is one we'd be happy to discuss with you individually. As Northern Virginia photographers know, weather can be fickle, and it's good to decide ahead of time if you want to keep it outdoors no matter the weather, or if you're willing to move indoors. We're happy to work with you either way in any season!
Indoor Studio Portraits
There are several advantages to consider when it comes to indoor versus outdoor studios.
Controlled Environment
We wish we could control Mother Nature, but we can't. One never knows what to expect despite a weatherman's best estimates. Natural elements can affect an outdoor photo session – for the better or for worse. Short of a blizzard, Mother Nature won't be interfering with indoor sessions. The studio is a controlled setting free of all of these variables. It's also far easier to control the lighting in a studio than it is in the open-air when we are at the mercy of the elements. For newborn portraits, we exclusively photograph sessions indoors for these very reasons.
Baby's Style
Let's admit it: Babies are adorably cute! There's no wrong or right when it comes to selecting a setting or venue with children's photography. With newborns, however, indoor studios can offer more convenience, comfort, and flexibility. Temperature can be controlled, and parents might feel more comfortable knowing that.
Convenience
An indoor studio means all our equipment is right there! Our clients can just walk into the studio and be ready to do portraits. There's no walking around in an outdoor park which might be a bit difficult for some older clients or very young children.
Timeless
Portraits can evoke a timeless style, and black and white studio portraits are very popular for that reason. An indoor portrait tends to be a classic look with a touch more formality. Whether you choose Fine Art Black and White or our Today's Classics, you'll be sure to love your family's portraits
Fewer Distractions
Outdoor locations have pros and cons for family and baby portraits. Our outdoor portrait park offers children more freedom to roam and explore. It's a beautiful outdoor space, and most kids love it. It also can provide an overdose of stimuli for some children. In a park, there can be more distractions. An indoor studio offers more tranquility with fewer distractions other than the equipment.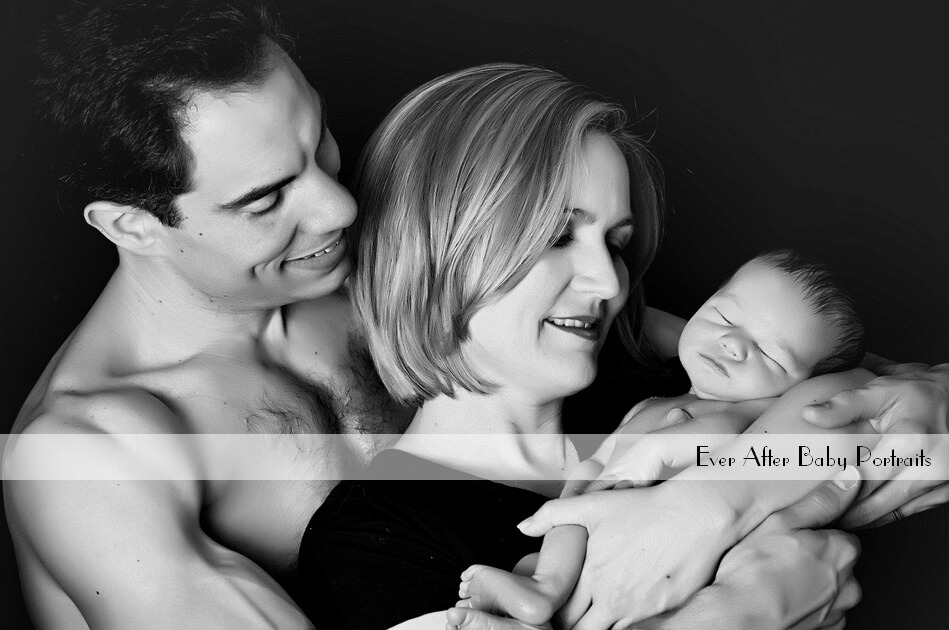 Ever After is a Northern Virginia newborn photographer working with clients in the Broad Run, VA and Sterling, VA areas. We are always happy to meet new customers and collaborate with them to create a piece of heirloom photographic art for their homes.
Baby Photography, Northern Virginia Newborn Photographer
Ever After Baby Portraits is comprised of Mindy Belcher and Joriana Belcher Anderson, a mother-daughter baby photography team located in Sterling, VA in Northern Virginia. We specialize in timeless and emotive fine art family portraits, including newborn and baby portraits. Family means everything and capturing those precious moments to preserve forever will mean family heirlooms for you to share for years to come.
Best,
Mindy & Joriana – Contact Us!
Related Posts:
Comments
comments
Powered by Facebook Comments